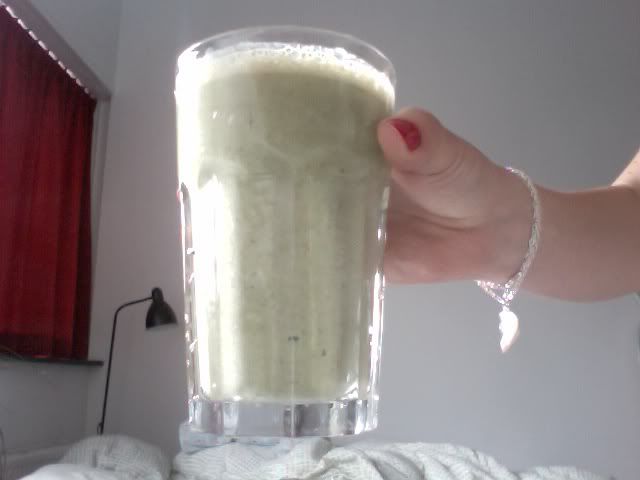 I'm having a project called:
"eat all superfoods before moving back to Finland"
going on.
After a nice game of football and ab training it was time for trying a new smoothie mixture again.
This time consisting (organic):
A banana
Natural yoghurt
Orange juice
MSM
Hemp seeds
Chlorella powder
Buckthorn powder
Agave syrup
Goji's
Inca berries
Raisins
A mixture of various seeds
The yoghurt really suits well. Hadn't tried it before doing a similar smoothie a few days ago.
I have quite a big load of work to do with eating this all. So much cocoa, acai, agave and all. But better this way than having none. ;-)
Oh and I found a store in town that sells MSM-shampoo and conditioner. Anyone ever tried? I think I might buy and test!
xo
linda