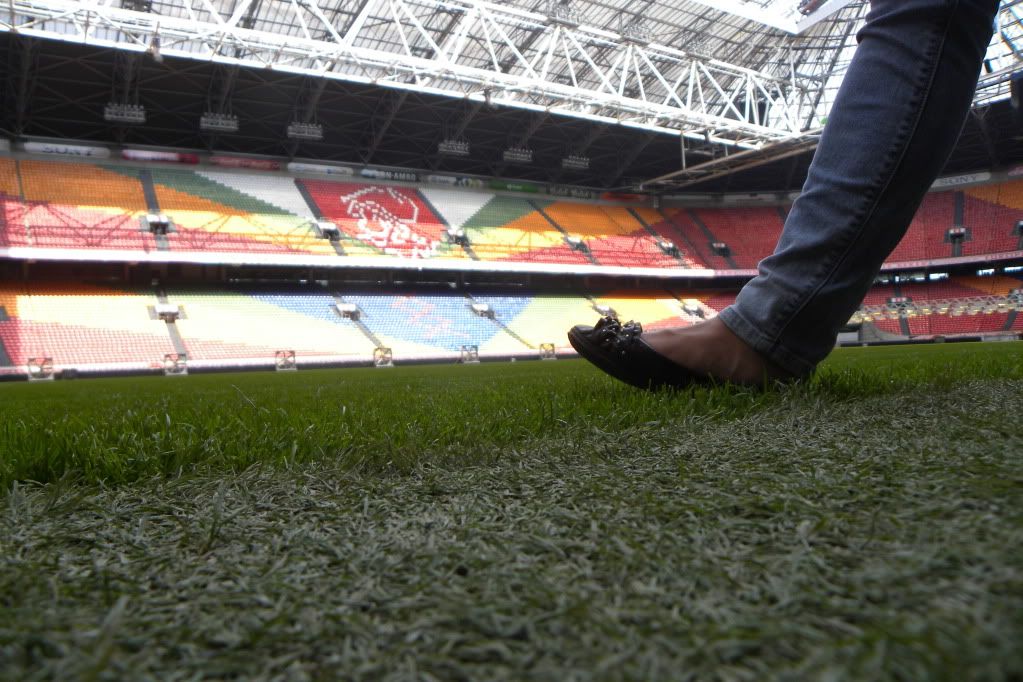 On Thursday Ansku, JP, Vendela, Karen and me decided to do some shopping in Primark, Hoofddorp.
I might have bought two pairs of shoes. And I might have been really tempted to buy a lovely dress which I thankfully didn't. Drowning in clothes. When I get Finland, I have to go sell my stuff at the flee market again. Be ready to come and buy.
We found an all you can eat sushi restaurant in Hoofddorp aswell. I think we need to go and test it out to see if it's any good compared to Sumo!
After our hardcore Hoofddorp shopping at Primark and ACTION (!!!) we headed off for a ride to the close-by small towns. We found some really cute towns of which names I really can't remember. Anyway, just right next to Hoofddorp on the way to Den Haag.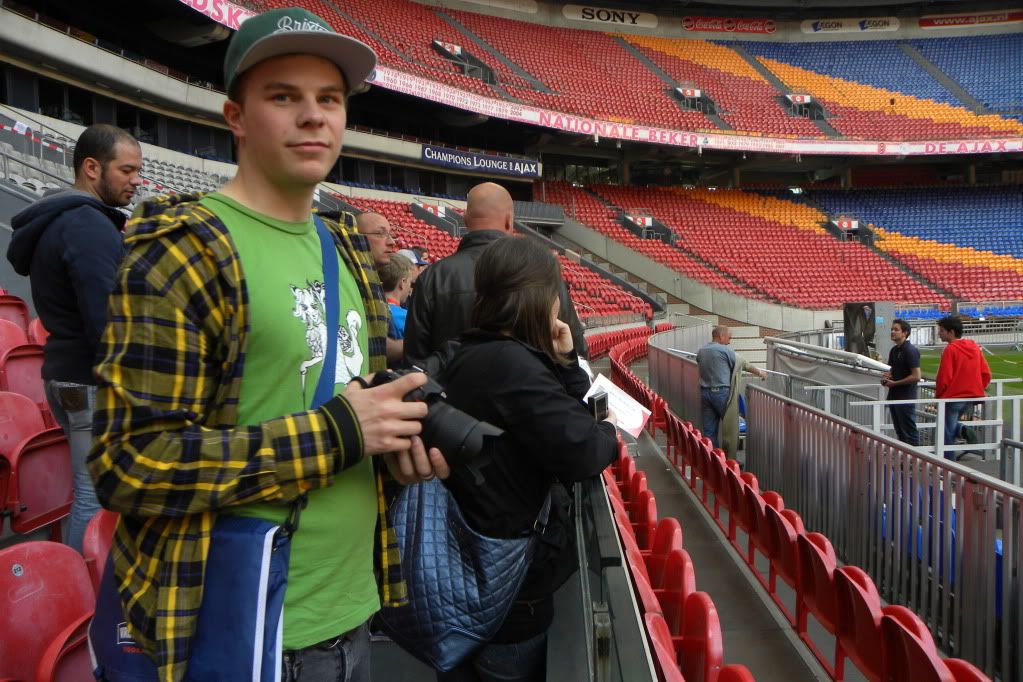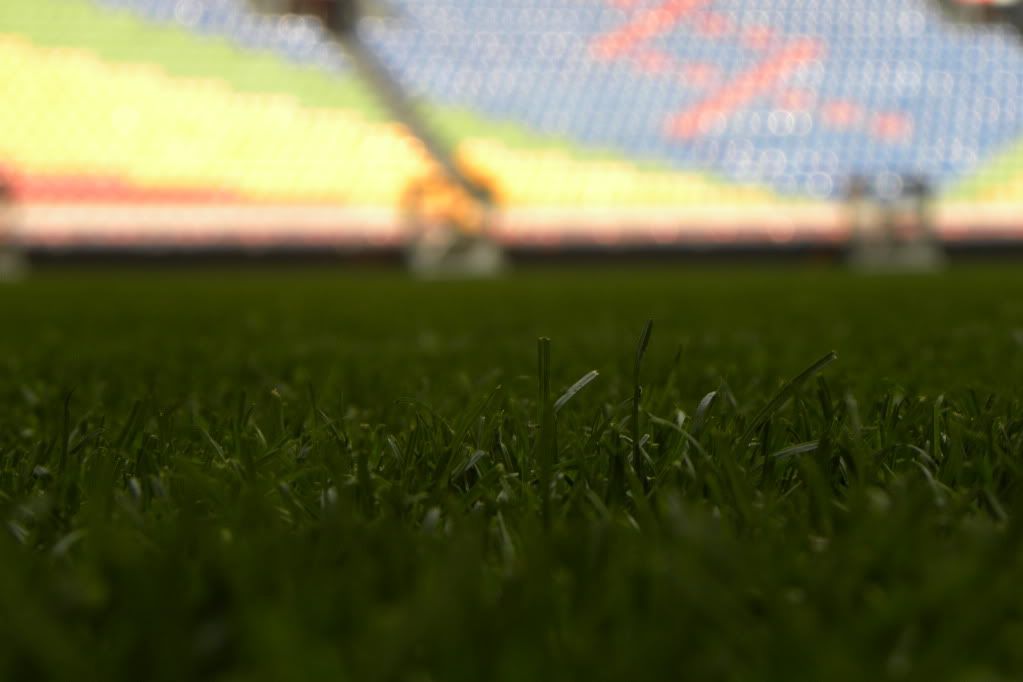 We were in a hurry to go to a guided tour to the AJAX home stadium, so we couldn't stay exploring for long.
What a nice surprise awaited us on the motorway as we drove towards Amsterdam. The lovely 4pm rush hour. We found our way to the Arena, parking for free (since when have you found a free and free of charge spot to park in in Amsterdam?) and having 10min time before the start of the tour. The entrance of the Arena was closed on the side we drove to...nice. This meant trouble and excitement whether we would make it or not.
Antti, a friend from my hometown, was already waiting for us as we had decided to meet up at the Arena since he was visiting his exchange friends in Holland for Queensday.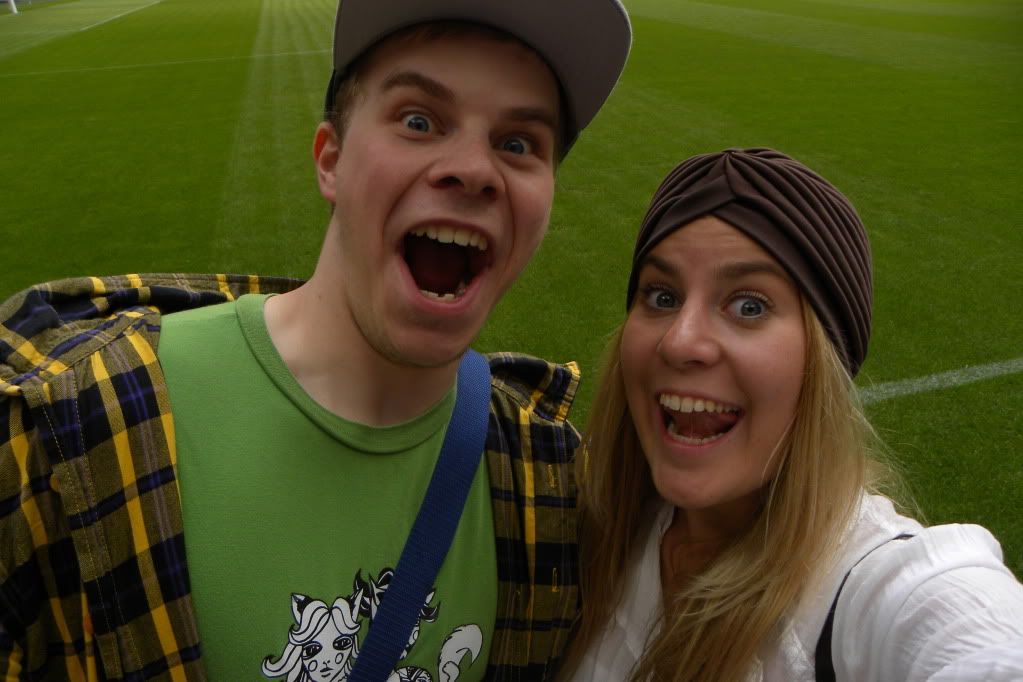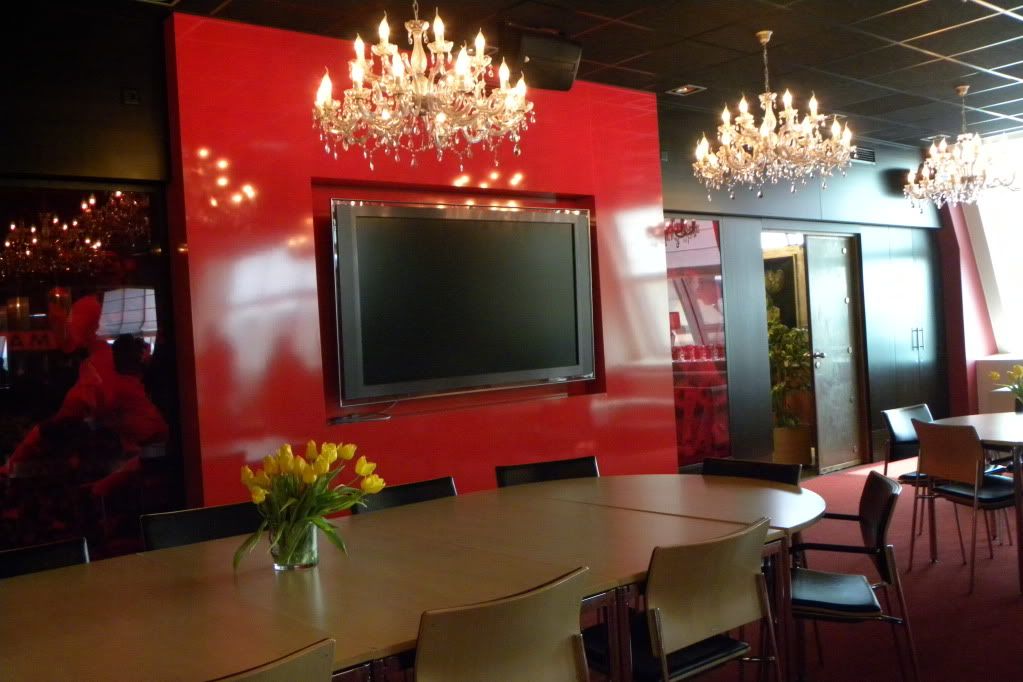 Players chill out room.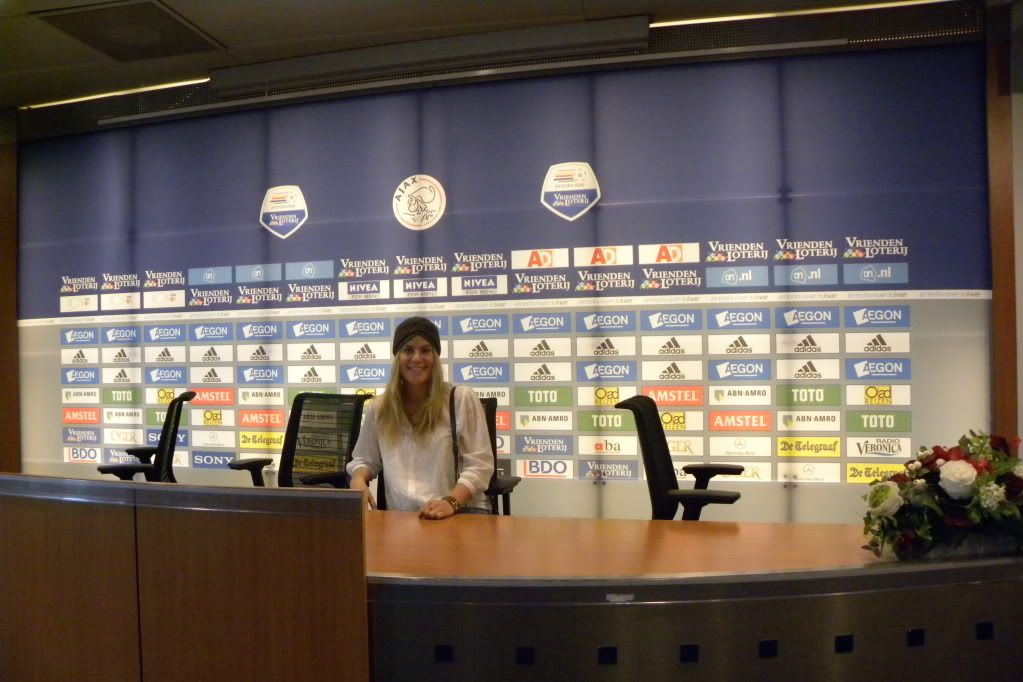 Press room.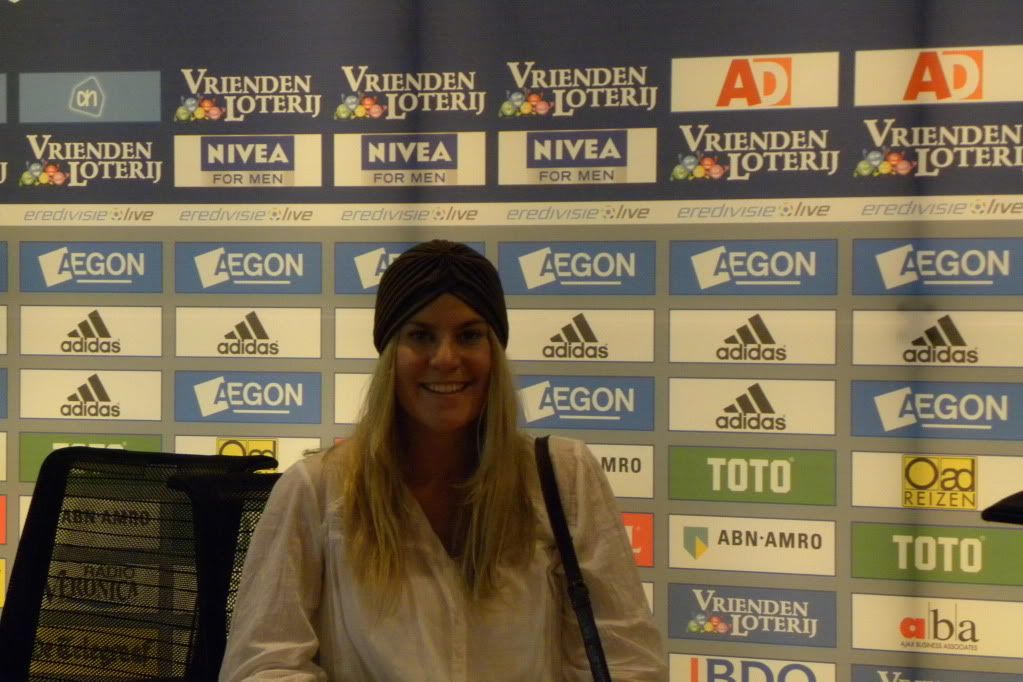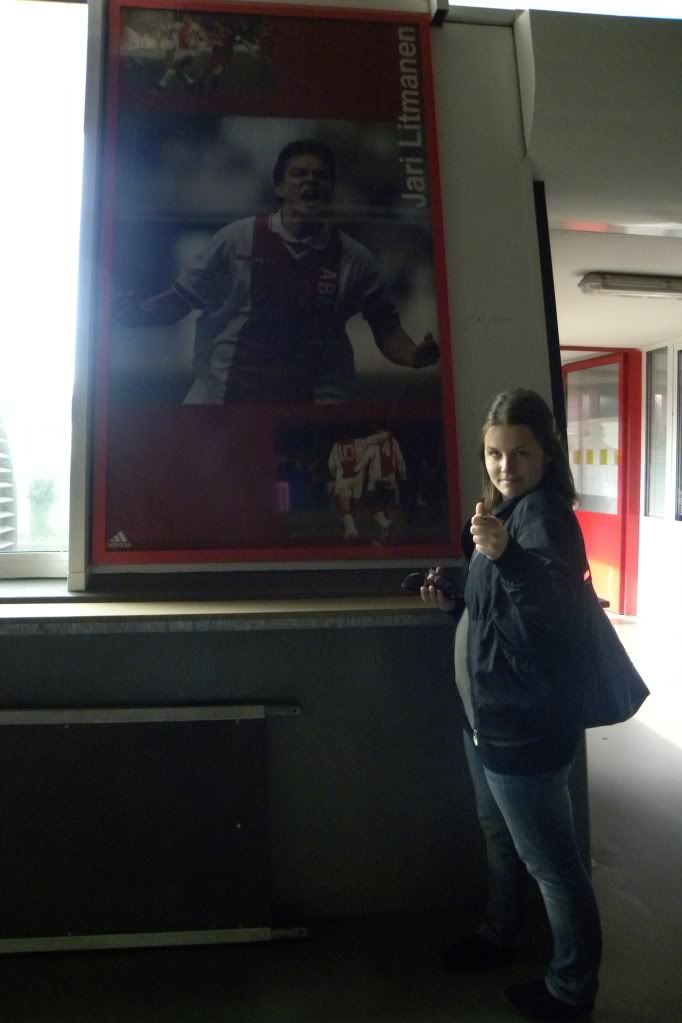 Littipeukku!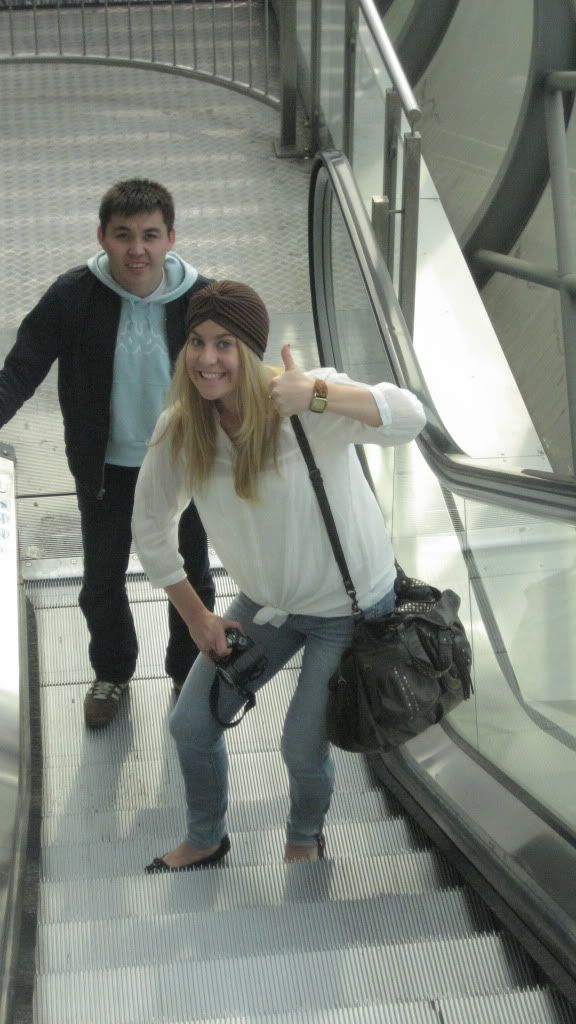 New friend. Ansku's picture.
When we found the door to the tour entrance we heard the tour had just began. Thankfully after a little of trouble, cursing security guards, annoyed and annoying tour guides, polite and kind ticket sales woman, climbing up random office stairs of the Arena and wondering what the heck was going on - we finally got to join the tour.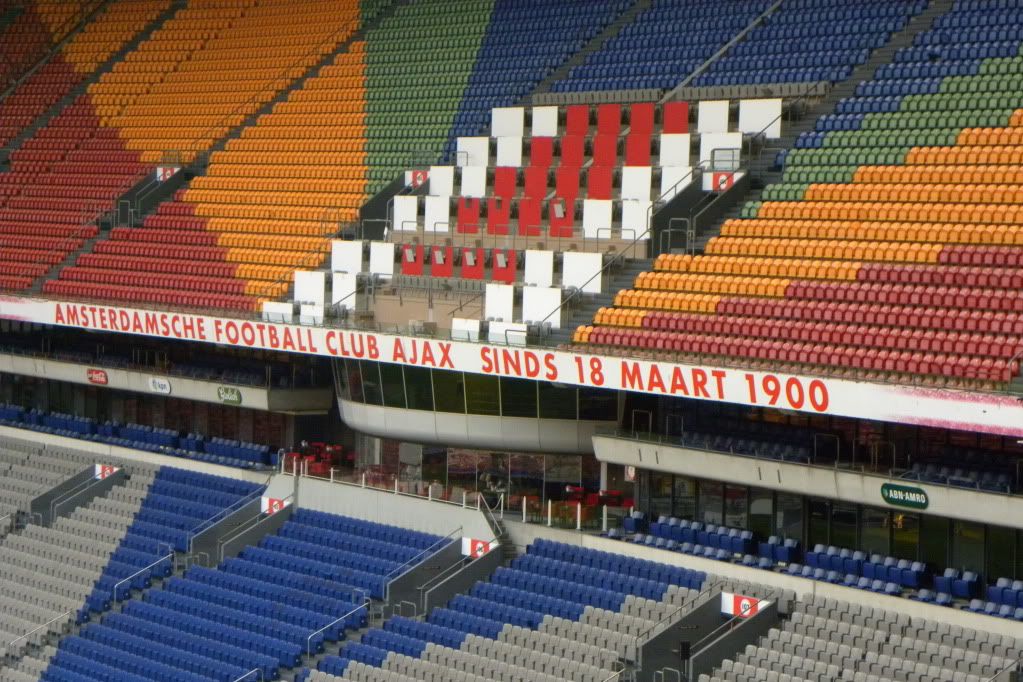 Queen's area.
Since when have I had a thing for football? I think the ManU - Chelsea match I watched on TV in Rome with JP really got me excited haha. Just the fact that the team I wanted to win - won.
After the tour we headed back to Haarlem to get ready for the See You Later -party of our five sweet Spanish girls.
Following pictures from Ansku
The party in the basement was a blast. Patronaat after, of course, to show JP and Ansku what that highly hyped thing was all about. And after Patronaat, the even more highly hyped turkish pizza by Alex's broedjes!
Alex's broedjes serves the best turkish pizzas in town. Be sure to try them out!
xo
Linda
PS:
Some Dutch to Finnish humor again.