A day 20 people will surely remember for a while.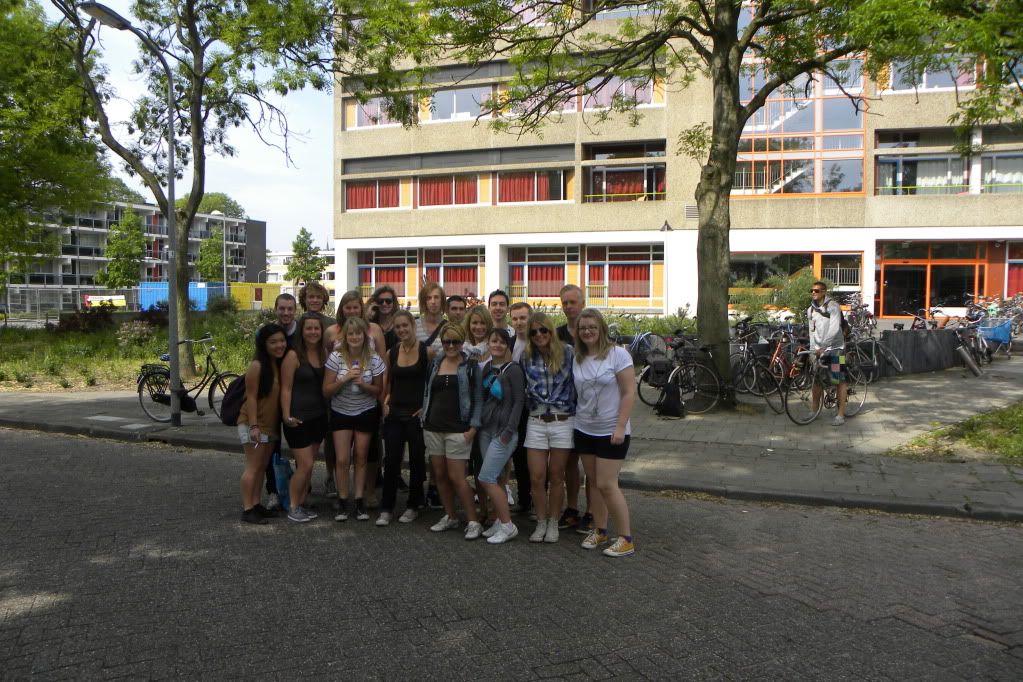 Lets go!
The weather was amazing - it was time for the International Boom Boom Boom Beer Parade.
On the way there were a few stops. First one to be at Ikea. Pee break.
+ a get two Ikea trolleys break.
And let the journey continue.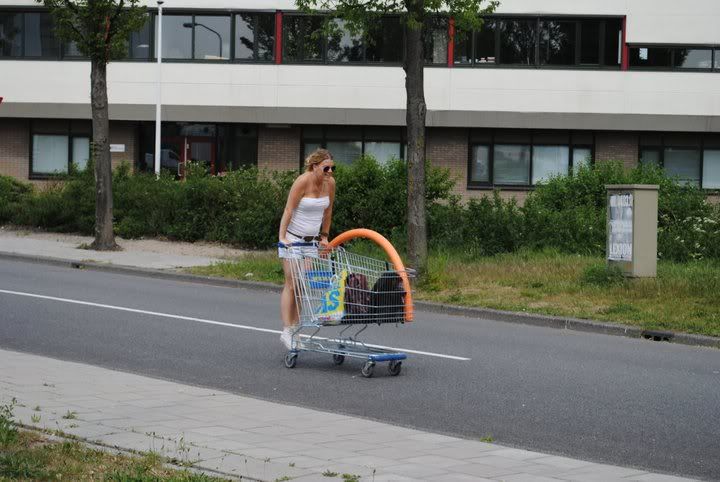 Picture by Nina
Picture by Karen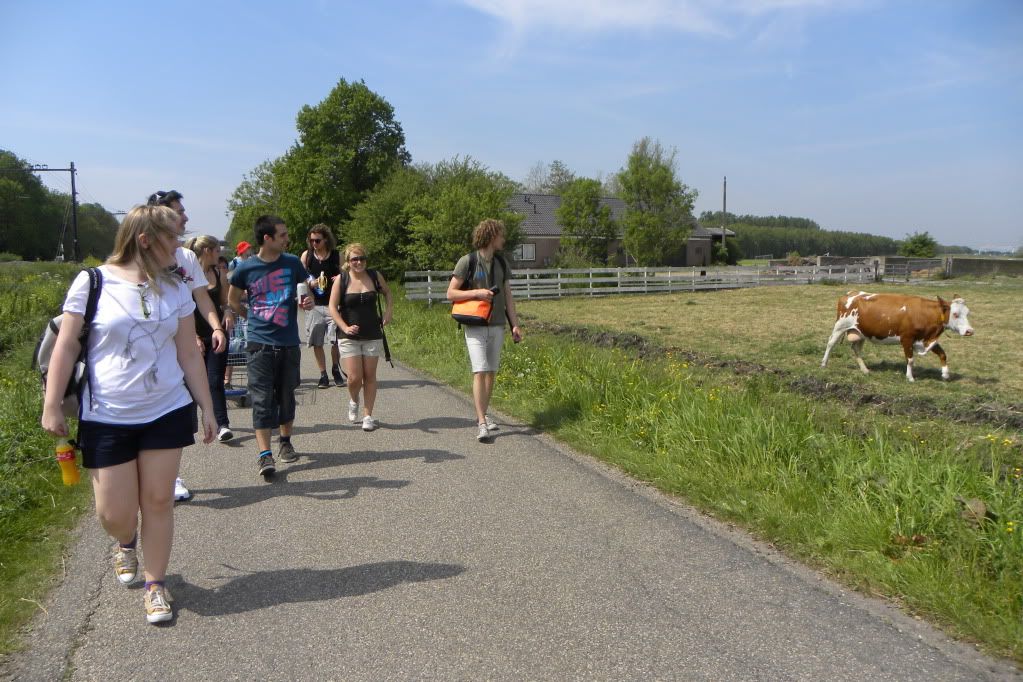 Watch out CARCARCARCAR behind you.
Even the cows wanted to join.
And time for the next stop.
Just as I had called the sheep to me again, Josevi went to "make friends". Josevi, that wasn't too successful now, was it!
After many unsuccessful route choices...many kilometers and 1hour of extra walking, we finally found it to the right road. I'm sure I checked the route before leaving! It should have been correct. Blaming it on the construction work.
Another break.
Ruth trying to fool Lauri.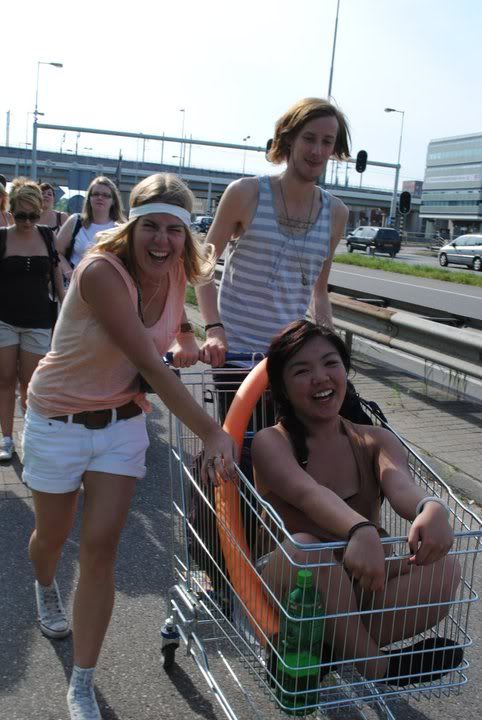 Picture by Nina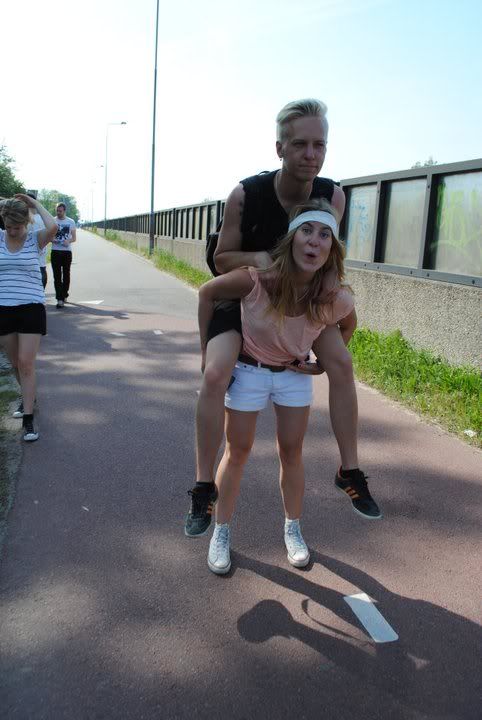 Picture by Nina
Fun fun fun fun!
And an other break. Karen found a nice place.
Should we have one more break?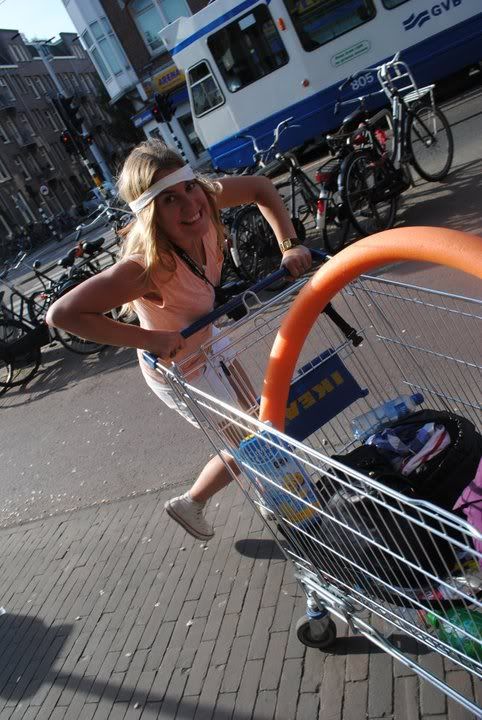 Picture by Nina
Next stop - Albert Heijn.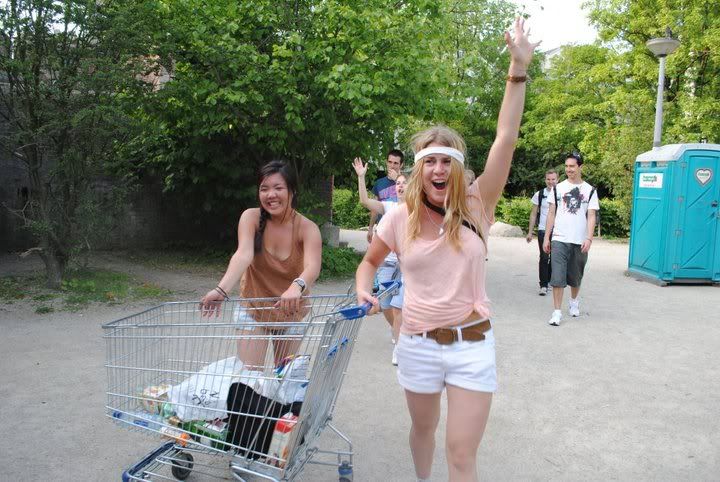 Picture by Nina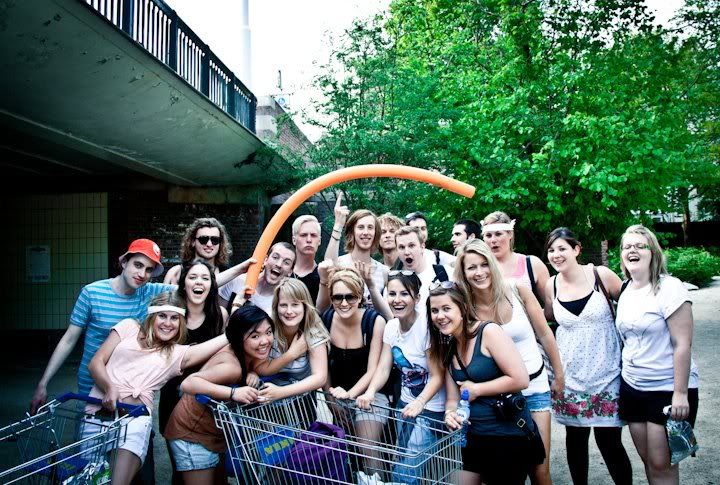 Picture by D. Breeuwer
Oh the joy! Oh the laughter! Oh the sore feet! Oh the feeling like we had saved the world! Oh, oh, oh!
By D. Breeuwer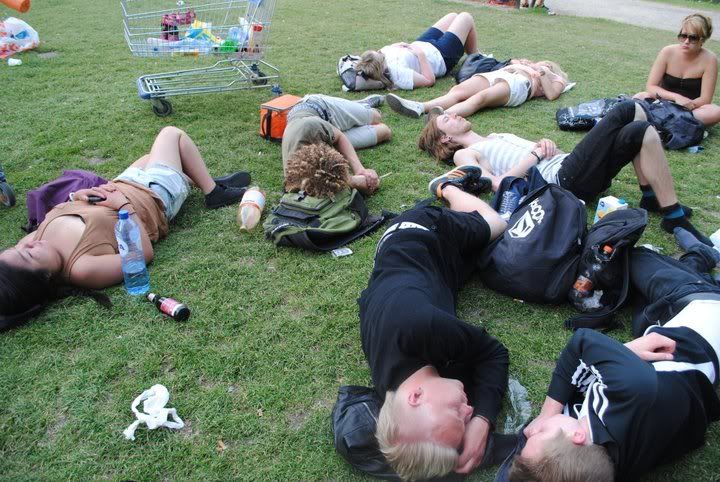 Picture by Nina
Was time for a sit down on the grass. Eat a salad. And fall asleep in Vondelpark for an hour. Or well, in Karen's case - 4hours.
And this is what the after party looked like.