Yesterday we had a New Years toast at school.
It was for the IMM/MEM -exchange students out of which only me, Petteri, Ida and Nina made it.
Really, really, really, really, really good and nice "event".
We had a little quiz about what we had got to know about the Dutch culture and about Holland and our school in general. As a prize for our greaaaat right answers we got...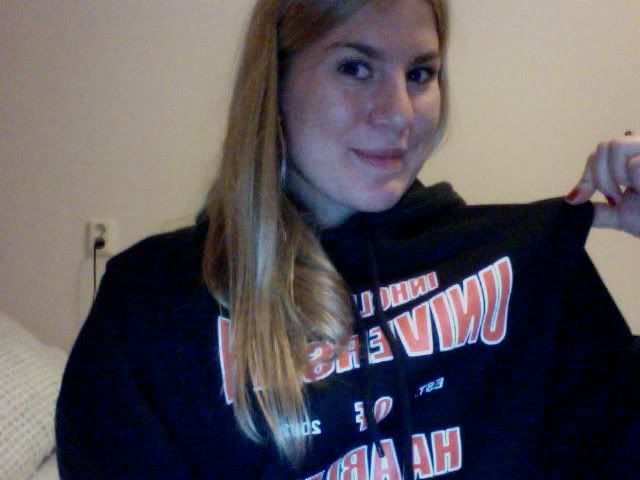 ...this! INHolland Haarlem hoodies. We were and are so happy. What a great memory of our year. Plus the hoodie is super soft and comfy. Super like, thank you!
At the toast we also got to talk about all the good and bad we've bumped into during our year. About courses, cultural differences, whether we felt like we've been treated as "aliens" and such. We had great discussion which I think was nice for all attendants.
Not forgetting the real champagne toast with some Dutch delights.
(As said earlier in some other post...school, alcohol, teachers...wouldn't sound like a valid combination in Finland! I think bringing alcohol in the school buildings isn't really even permitted. Sooooo. It's always "LOL".)
After the toast we continued with some school assignments with Petteri (and I went to see a gig of the band we manage for our Artist Management -minor!)
Today we got some ready (all training assignments) and returned them with a biiiig smile.
We allowed ourselves an order-in thai food moment with P and this evening will attend the ESN Final party. Can't believe this semester has gone SO fast. Everyone leaving already? No! Won't get into that. ...I'm off to get ready, the party does start in...30min.
Happy weekend all! Take care and enjoy.
Live and love and
Linda
x
PS:
Päivän asu - outfit of the day