I remember my Finnish classmates, Hanna and Roosa, telling me before I left that
Patronaat
would become our local 2nd home. Were they right? Some Finnish acts (Sonata Arctica and Eläkeläiset) coming up in March and April by the way!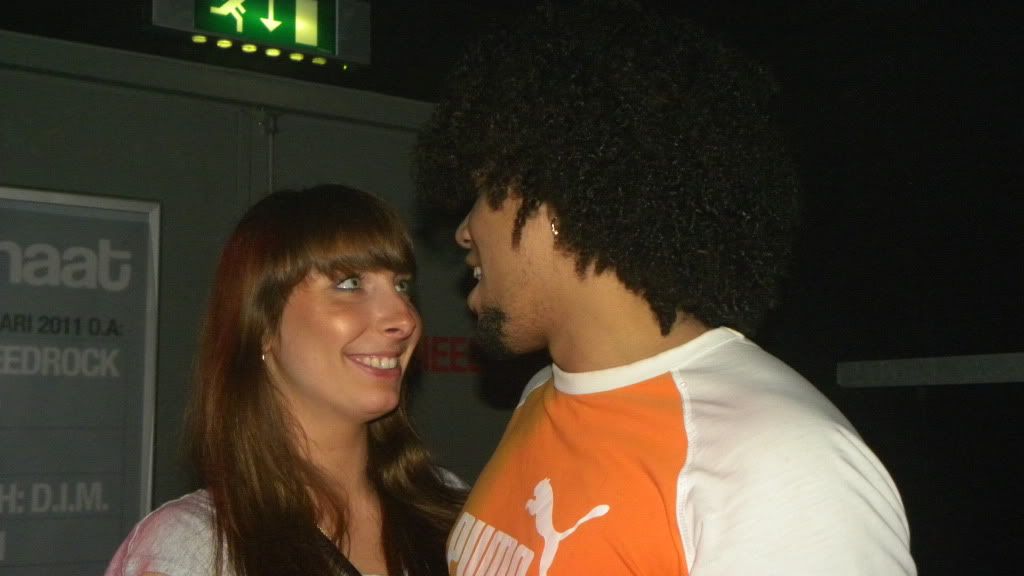 Must say that even though you, Mr. DJ of Patronaat, are ever so cute, you do have weird choices of music at times. Actually, everytime. Most of the time. It's not cool, man. Can't you see the crowds' reactions? GEEE! You can't get away with your looks on this one. ;-)
If you decide to "get the party started" and play Pendulum, don't change to a 90's Spice Girls, Vengaboys, N'Synch or whatsoever hit straight after. Nor from Noughties hits to Neil Diamond...OR from Bomfunk MC's "Freestyler" to some total different genre or The Weather Girls "It's Raining Men" which suddenly turns into Geri Halliwell's version which ends half way (thank god) and beats up to Rihanna's "Raining Men".
I'm no DJ but...just a hint; play the music you see people actually enjoy and dance to. Not the kind that makes Kristina middle finger, shout and swear at you.


Anyway, I guess we'll be back on Thursday to get our music highlight ups and downs again, some even for the last time. Better make it good, Mr. DJ.

x
Linda


"Now, live it, the prime time of your life."
Daft Punk - Prime Time Of Your Life