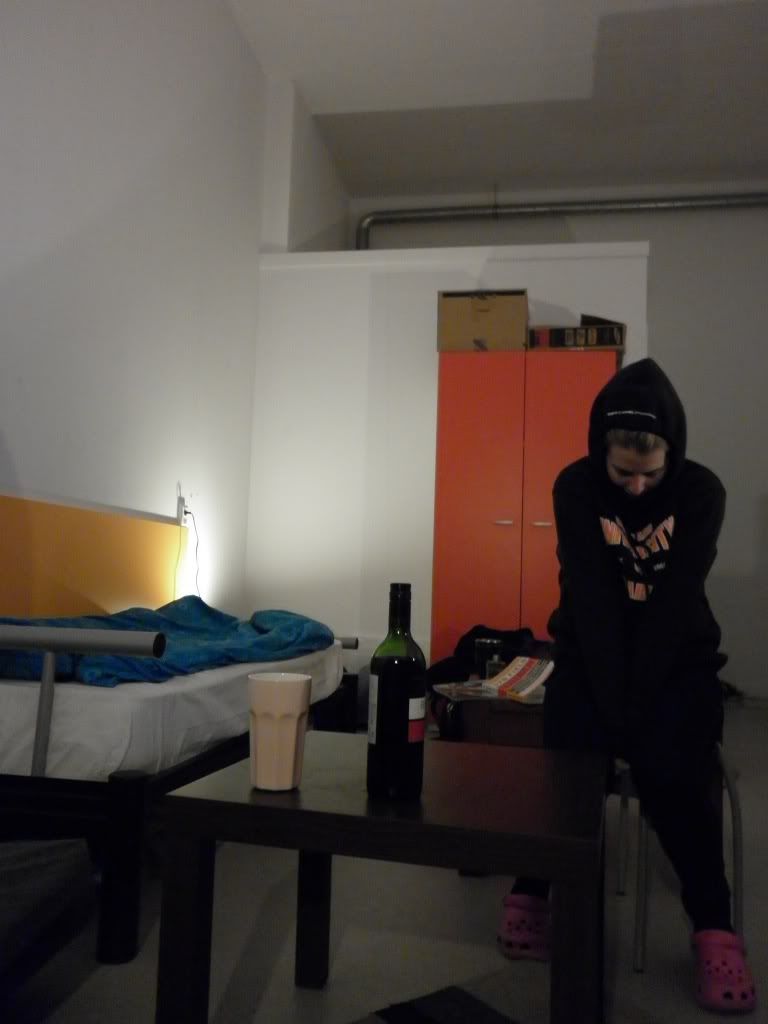 All pictures and videos from Jonas.
Friday, the day nobody really looked forward to.
Goodbyes after goodbyes.
At 12.30 it was time for us to go take Hilla to the airport and at the same time pick up Jonas and Lauri.
After many hugs and tears we set of. Everything went well until...I think I saw a camera flash outside the center of Haarlem which would probably mean a speeding ticket. Didn't notice any speed limit signs but I was driving around 55-60 so I guess the limit was 50? Hopefully not less. We'll see if, when and where the ticket arrives. Heikki and Hilla didn't notice the flash but I'm pretty sure there was one. Well, we'll see.
That wasn't all. Hilla's flight was leaving at 2.10pm and we got stuck in a huuuge traffic on the highway. It was already 1pm and I was sure she was going to miss the flight. Suddenly the jam just disappeared and we found no explanation to how the jam had got there in the first place? Anyhow, savior! We made it to the airport on time and after running from the other side of the airport to the other, Hilla had finally made her flight.
Jonas and Lauri arrived on the plane Hilla probably left on. As a nice surprise the guys' guitars were on an adventure somewhere in Latvia, probably. We arrived safely to Haarlem and the evening was full of more goodbyes. Silence hit DUWO so I decided it was time to do some work out...Zumba it was (half of the lesson with a new instructor was just terrible...thankfully the old instructor took over later).
Saturday, morning gym with Nina. Crosswalk and pilates, a really good kickstart for the morning.
After we hit it to the Saturday market accompanied by the guys. The market is just amazing, I'd never been there before but I just fell in love with the atmosphere (read: free tasters).


Me and Nina tasted the fresh stroopwaffels!
After the market we went for a walk exploring the lovely streets of Haarlem. Walked in areas I'd never checked out before and thank god we did! We found an art gallery/shop which was owned by a 65-year old man and had a chat with him for a while. He was just hilarious, such a sweet guy. He had just bought a new guitar and was about to try it out. Blues is what he said to play...well...his sound wasn't that bluesy to me. An out of tune rock guitar with ehm, yeh, interesting tunes. Just amazing. The most random thing for a long time. Words can't describe what actually happened.
Lauri
Jonas and...a bike. A cool bike.
We also went for a coffee to a cute pub on some side street. Atmosphere, atmosphere.
Our evening was full of chittychatting and trying to get my water pipe to work. Hardly any success. More like a super failure, unpleasing experience. Thankfully playing "guess who" was more entertaining. Oh and the guys got their guitars back!
Sunday, gym morning aussi! This time just basic gym work out.
For the rest of the day: chill.
We were supposed to go to Ikea for some köttbullarna but surprise surprise it was closed. Damn. So we went for an even healthier choice of meal to Burger King.
We just watched "The Social Network" -movie. It was OK. Toooo much speaking and too fast, though. Plus the choice of Justin Timberlake acting in it was slightly humorous to me. He did a good job, no complaints, but I always connect him to N'Synch so it was weird to look at him play the Napster creator.
Now I call it a day - good night! Time for trying out XCO at the gym tomorrow, 10am.
x
L2L


Song of the day