Hello.
I am having a cold. Or a flu. But Karen says it's not a flu. So it's a cold.
Yes.
I think I have hot flushes... or just some other kind or random heat wave attacks.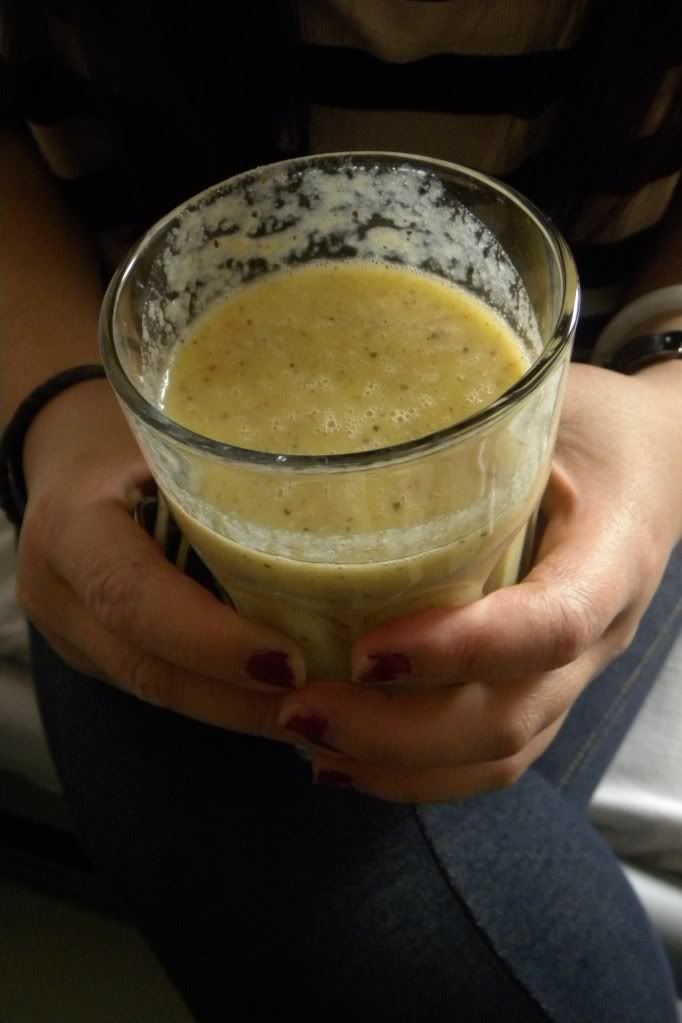 We made a smoothie which will cure me so that i'll be able to party to Rebecca Black as soon as possible.
I've missed those times.
The cure smoothie includes:
- 1 banana
- orange juice
- lime
- 2 apples
- one full ginger
- hemp seeds
- maca
- lucuma
- MSM
- honey
It is super good. I can't taste it but I believe it is.
And Karen did said it was good. (apparently better than my banana+cocoa one)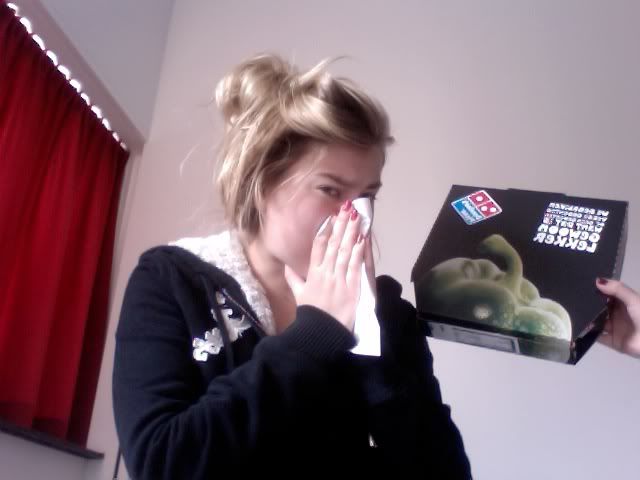 Yesterday I can a Domino's collapse, which will not be discussed about anymore. Right, Karen!
We made a nice video for you, "my blog society" as we tend to name it from now onwards, but for some reason it doesn't work? So no video.
Karen sang soft kitty to me, so I'll probably be better in no time!
Sorry for the sight and snotty appearance, I guess I should have warned in the beginning of this post.
Or as Karen said: showered.
Linda
x