Tuomo thought he'd come by to check out London the other weekend, before starting again with uni.
A sure tourist weekend it was walking around experiencing London in its' usual weather - a mix of sun and rain.
We actually got to see a lot in just a couple of days: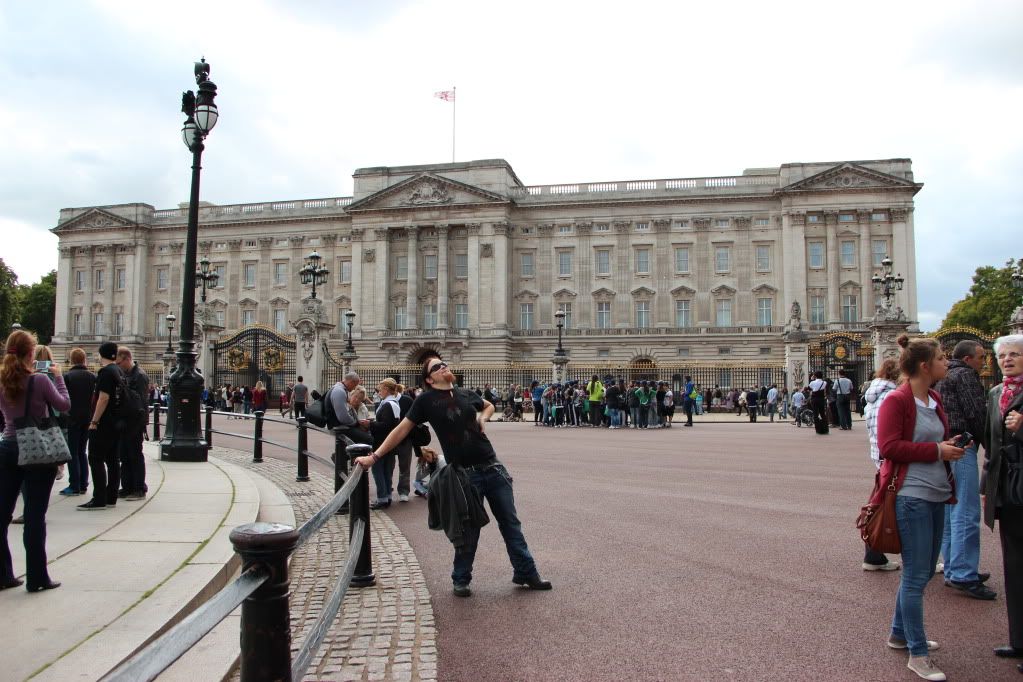 1. The Queen's Palace, Buckingham Palace.
The place I tended to call my future home, when I was little.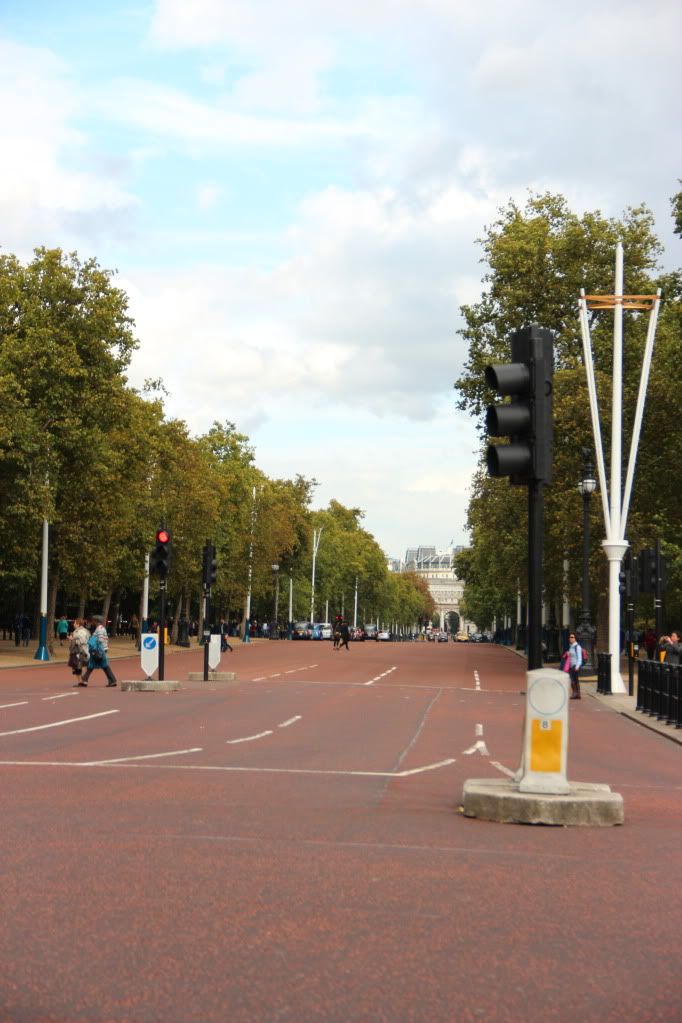 How cool would it be to longboard down that road from B'Palace to Trafalgar Square? If it were empty for just 5min some lovely day...i wish.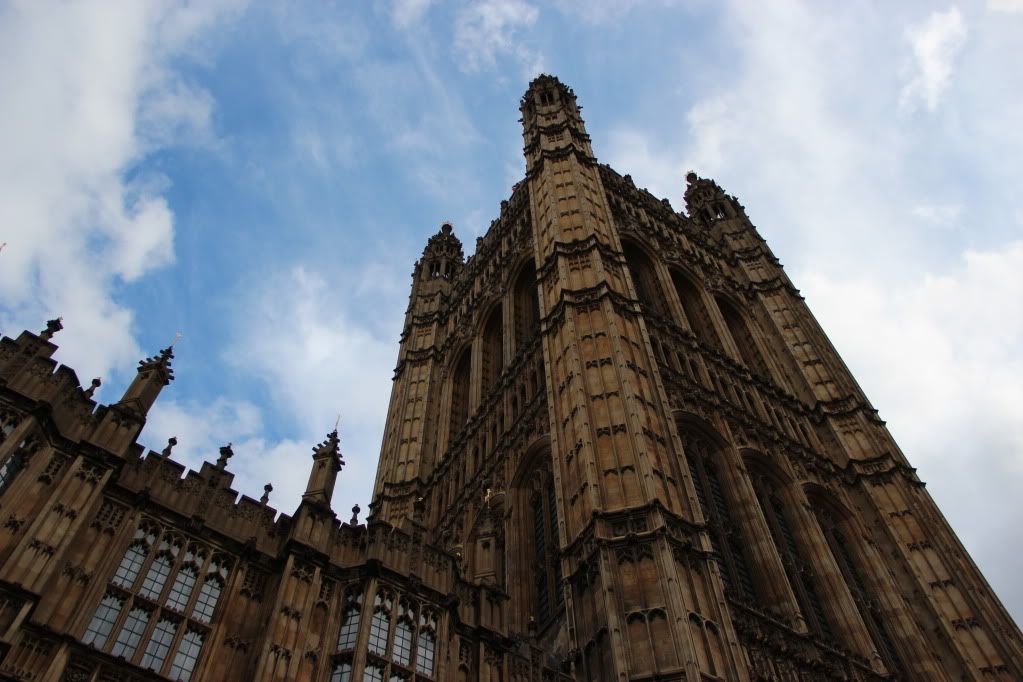 2. Big Ben, which in my opinion is not that big. Nice architecture, though. Oh how I love these kinds of old buildings much more compared to new class aquariums.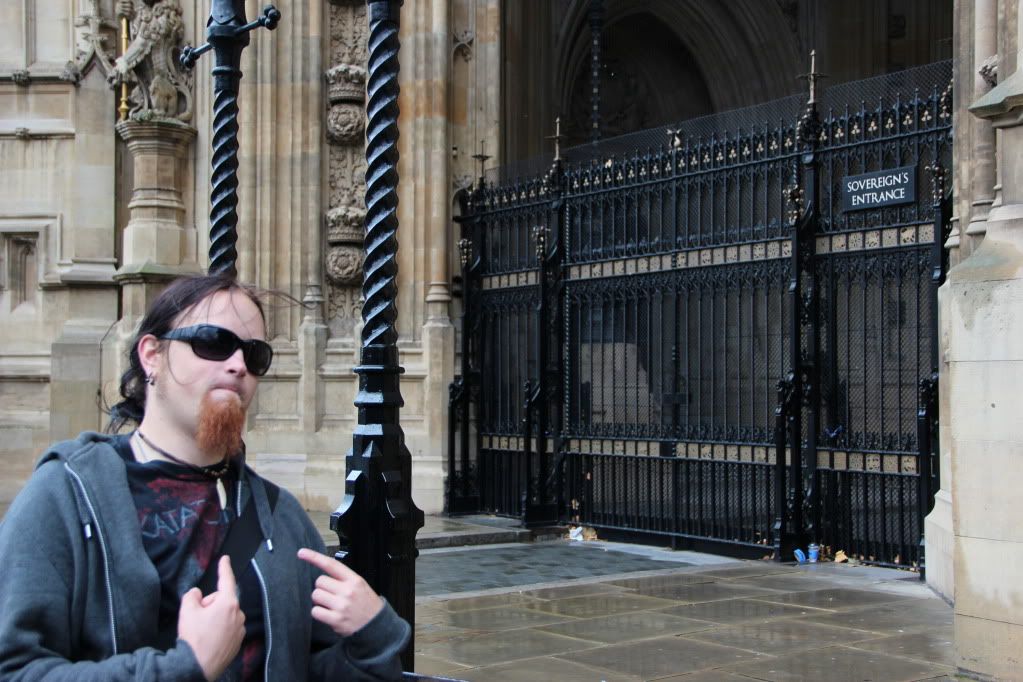 Big hopes at Big Ben.
Sovereign's entrance.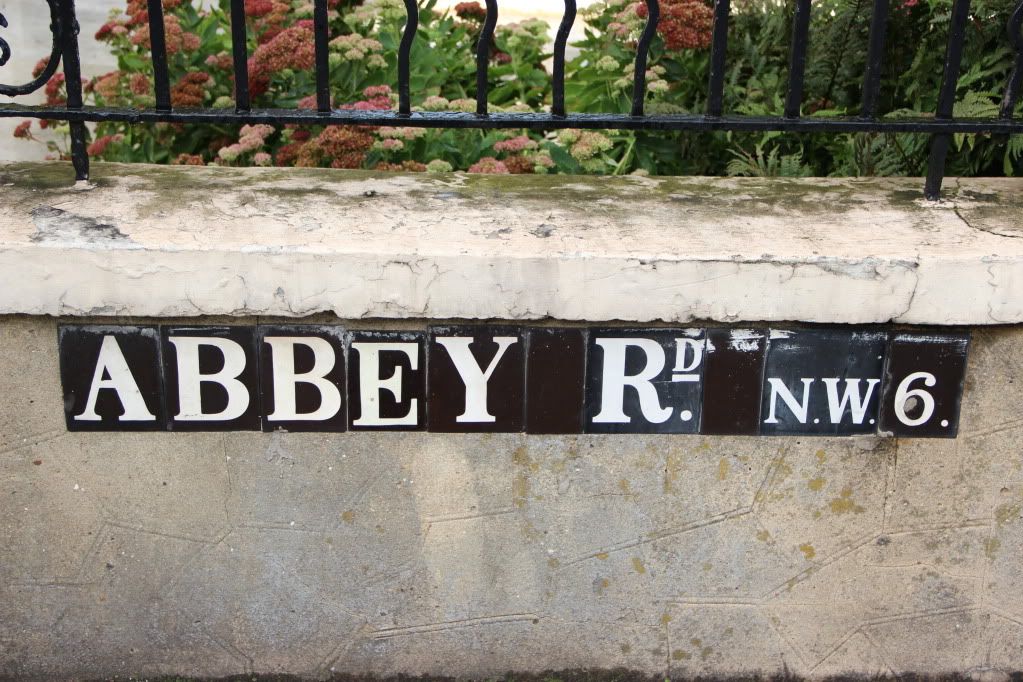 3. Have you ever walked Abbey Road from one end to the other? Well, I have. It is long.
Have you ever taken pictures of someone walking on a zebra crossing? Well, I have. At two. One that is just like any crossing and one that is the crossing. Beatles.
On the way from the picture practice crossing (yes, we must have looked like idiots taking hundreds of pictures a normal crossing we thought would be the Beatles one - laugh away!) to the the crossing, we saw this interesting hero.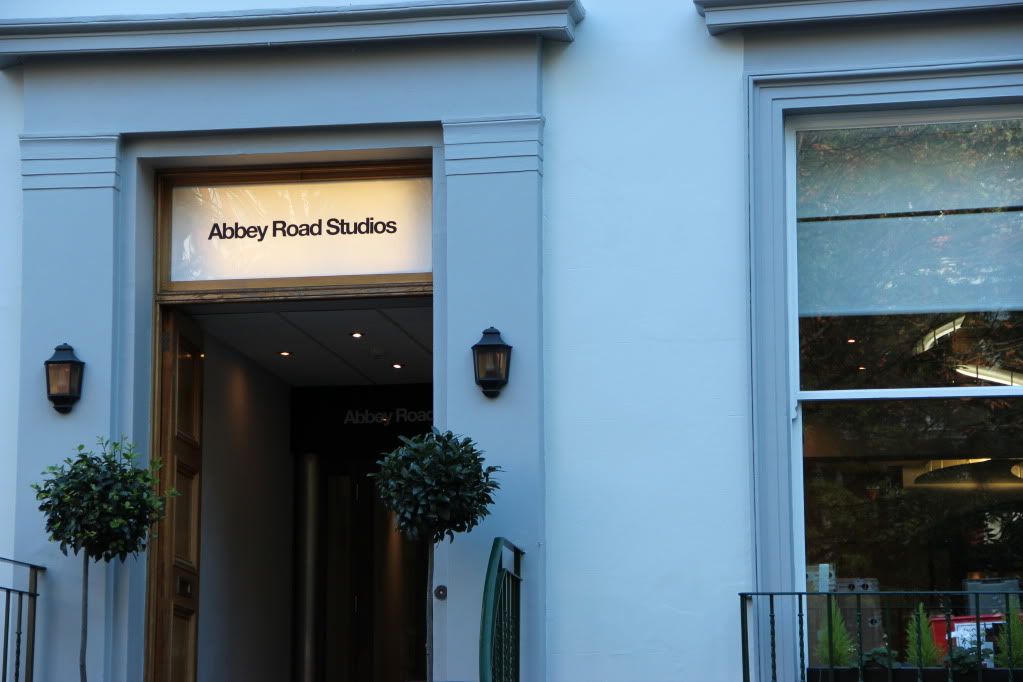 Finally at the studios! This looked more like the place we were looking for...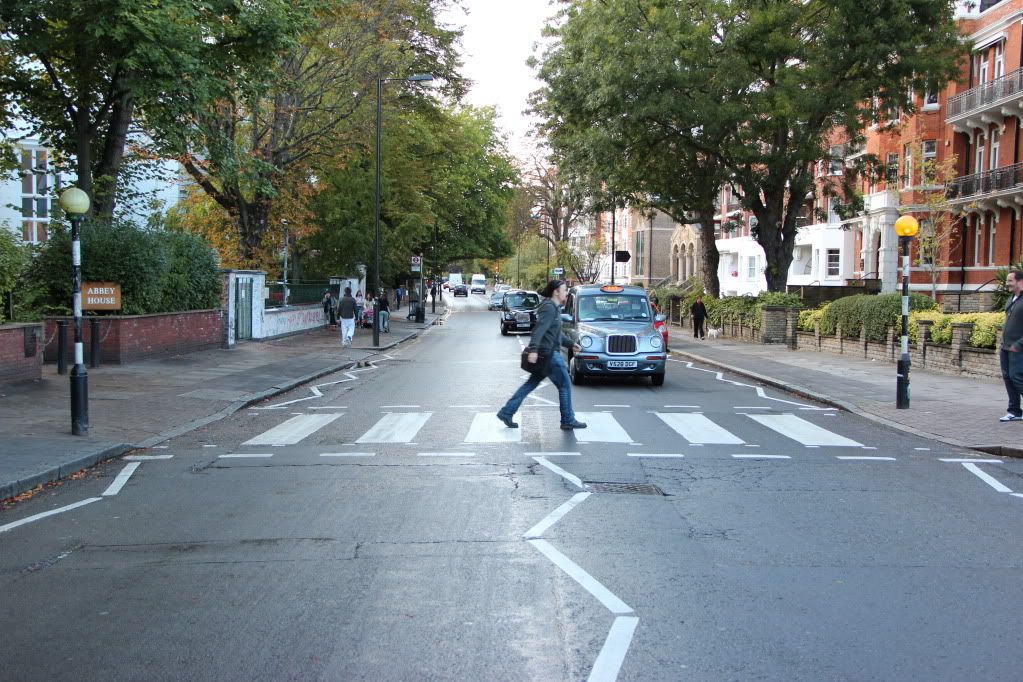 The
zebra crossing.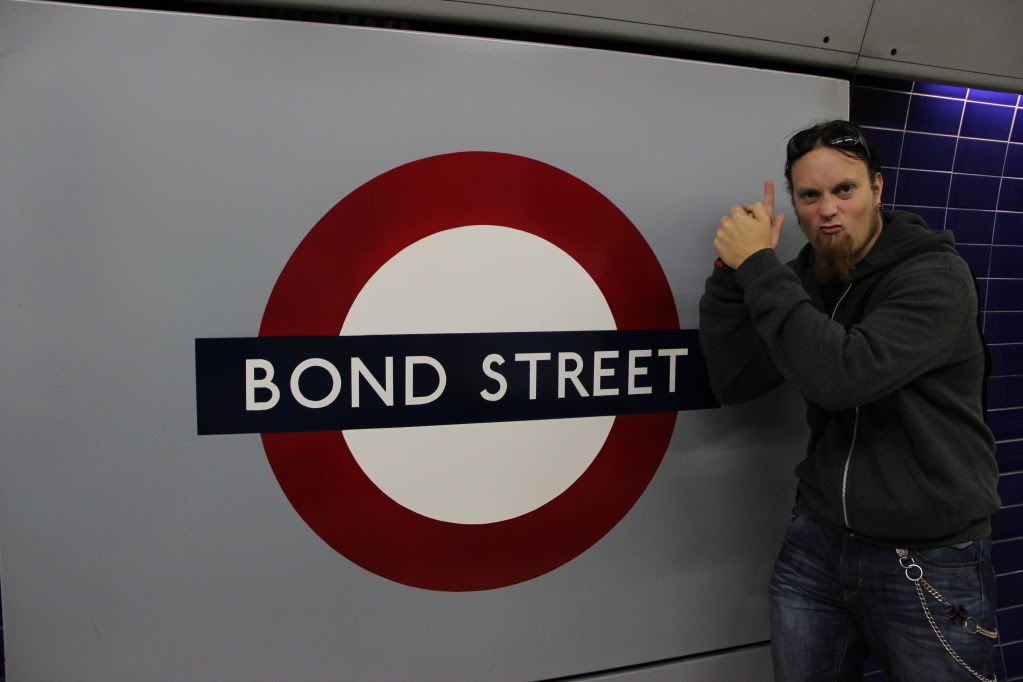 4. Tubes.
I taught Mr. Tuomo Bond how to use the tubes!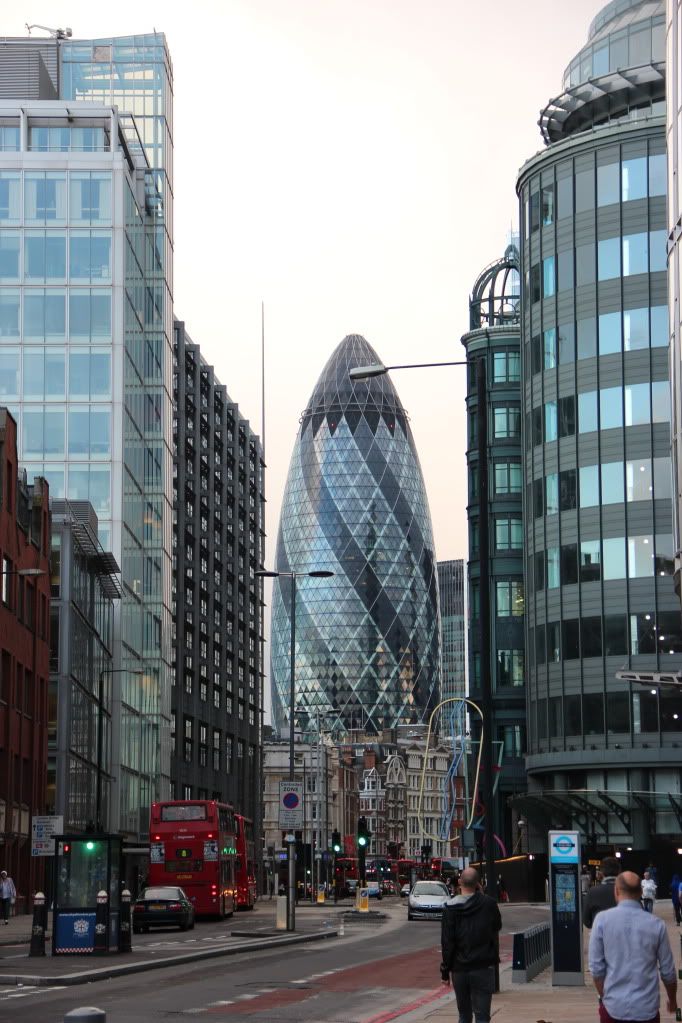 5.
We visited
Liverpool Street
. Banks and glass buildings. Business business.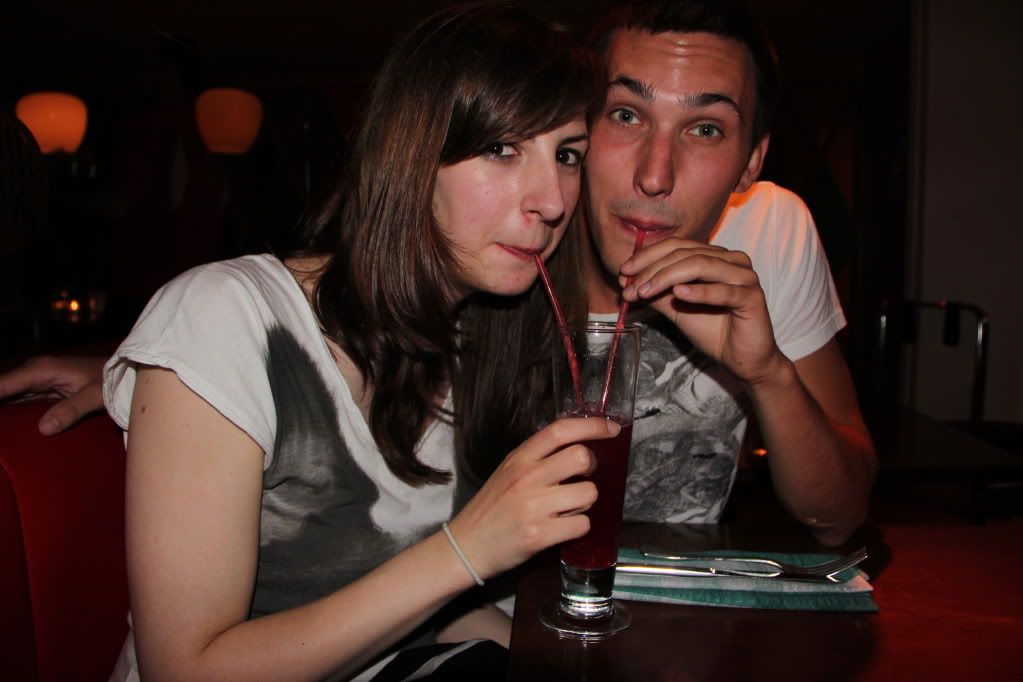 6.
In the evening we went to
Brick Lane
to meet up with Vicky and Vince. There was the Brick Lane festival but I was tired and we weren't really in the party mood. Had a tasty Reese's milkshake at an American styled diner.
So far away from healthy...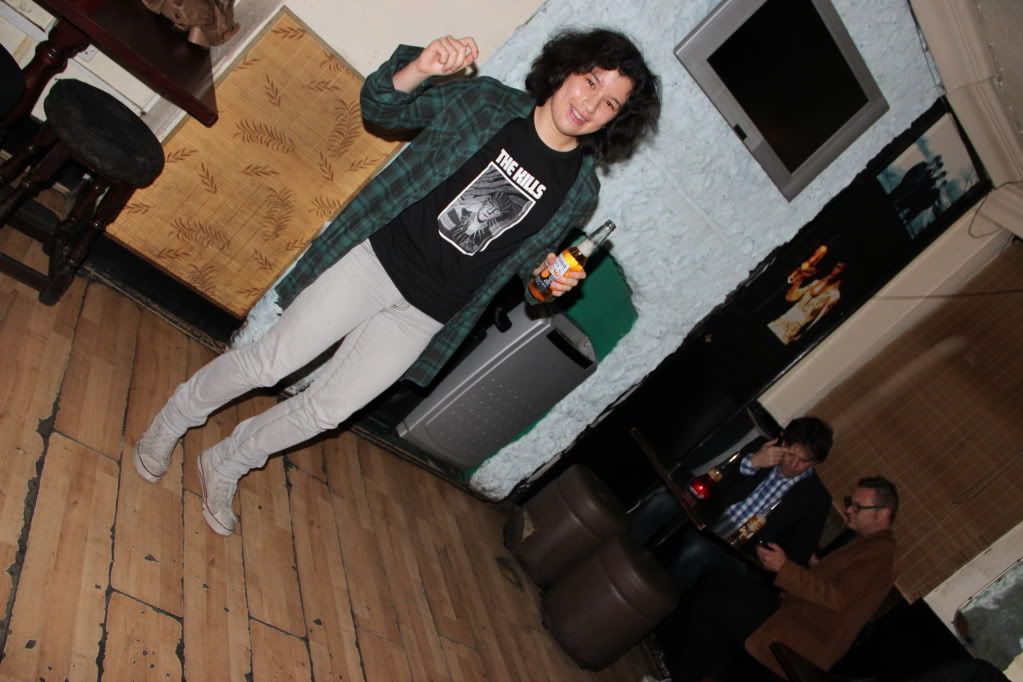 7.
We were supposed to call it an early night, but when we met up with Jaleh, we ended up going for a drink at the most random but cool pub ever! Called
Troy's
on a side street from Oxford street. Rock!
...and what then? Well, just got a few drinks from a 24h liquor store and went on Trafalgar Square, from where we continued to my place. It was...Happy Birthday, Tuomo!
The next day we walked all the way to town. There was some cycling competition going on. Some people looking real serious but others riding...CITY BIKES? Whaat thee?
8. St. Paul's Cathedral.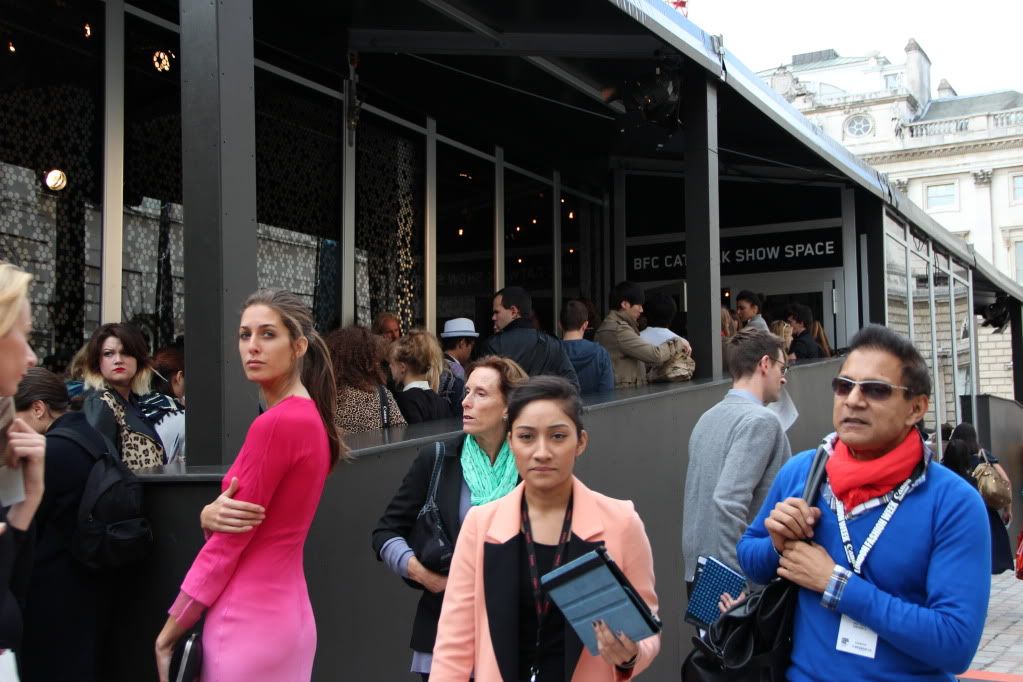 9. Who would have guessed we'd end up bumping into the London Fashion Week stuff?
And...who would have guessed I'd get Tuomo in that area so easily?
I didn't even need to beg - he was up for it from the very beginning.
We did see quite a bit of exciting outfits - but other than that, nothing interesting was going on when we toured around the area. Except for free ice-cream outside the gates.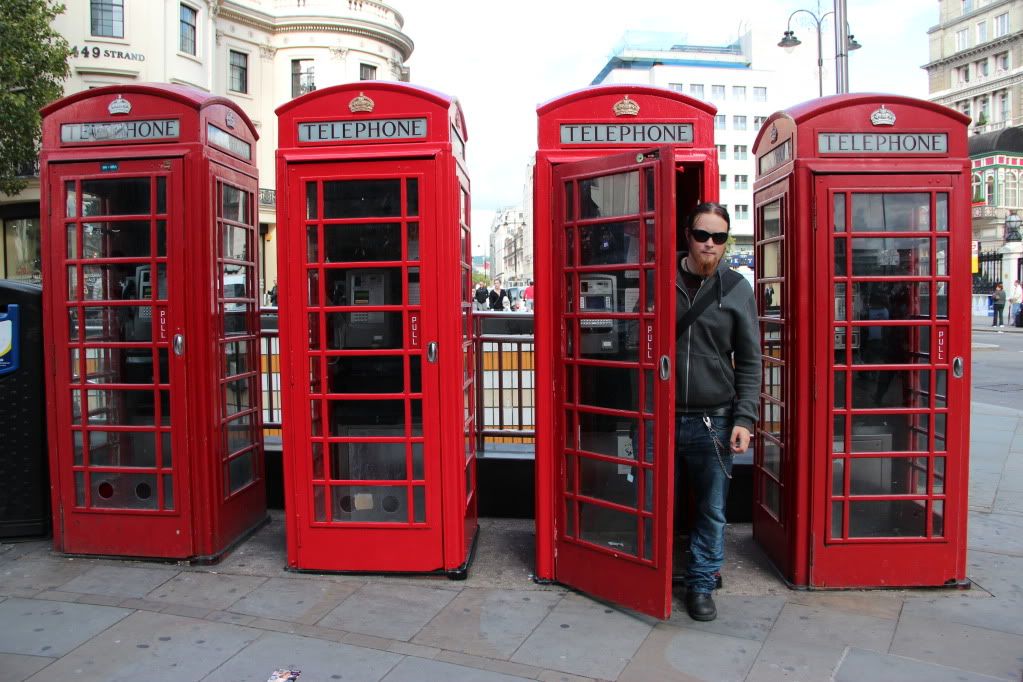 10. True UK phonebooth pictures.
11. Trafalgar Square & National Gallery
Really nice weekend. A lot of walking, a lot of sightseeing.
xoxo
Linda