Firstly I have to say I haven't had the energy to blog after working 8-9hours in front of the computer every day. When you get home, the computer screen isn't exactly the first thing you want to see - again. Blinded by the screen. ;)
But what has slowed down my blogging rhythm most is the picture uploading speed to Photobucket, which is non-existant. I can upload one picture at a time and it takes 5min (if it succeeds to upload itself) which doesn't really motivate me too much.
The more technology develops, the more you ask from it I guess!
A lot has happened, a lot is to happen. But let me yet again go back to summer of Finland 2011. Even though it has been a while... better late than neverrrr.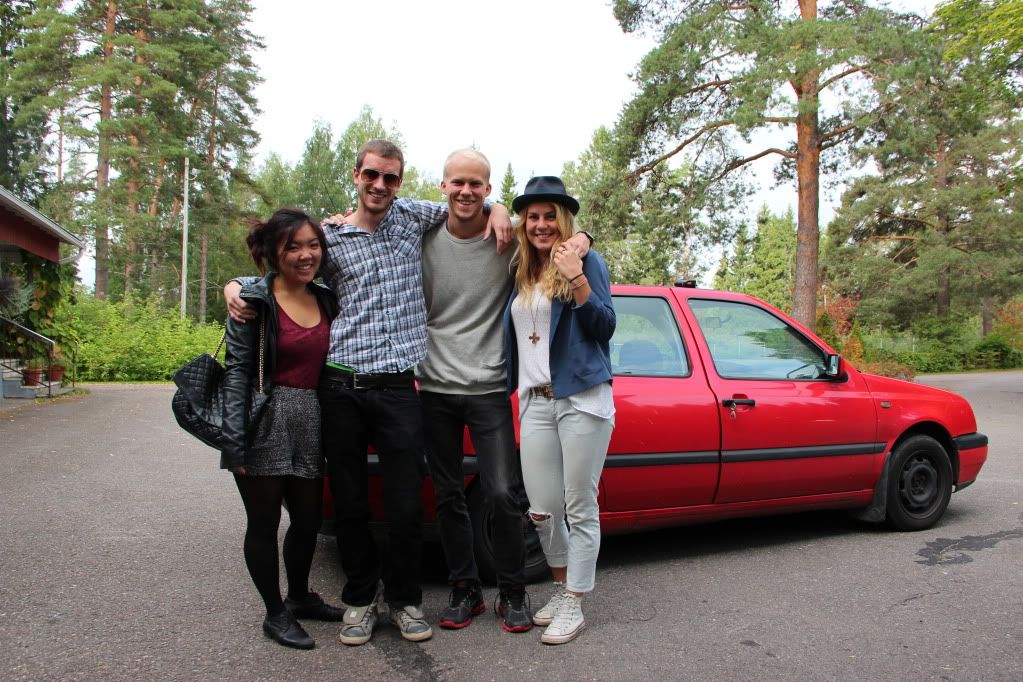 Sooooo!
On the 30th of August Karen, Jonas, Ingar and me started the engine of my ex car. Off to Helsinki.
It was byebye again, Varkaus.
Safely we got to Helsinki, where we parked the car and headed off...shopping. Or shall I say - the guys went shopping. Me and Karen just..stalked them.
The guys had been talking about the amazing Finnish football god, Teemu Pukki, for the past week and guess what they talked about for the following week, too? About how they met their friend, Mr. Pukki, in Finland and had a chat with him. Yes, once we parked the car in Helsinki, by the Sonera football arena, Mr. walked right passed us. And I&J obviously went to give him some positive comments.
Unfortunately I didn't get a picture of this unforgettable moment.
After shopping the guys wanted to test out the Fazer cafe, where Hilla came to join us!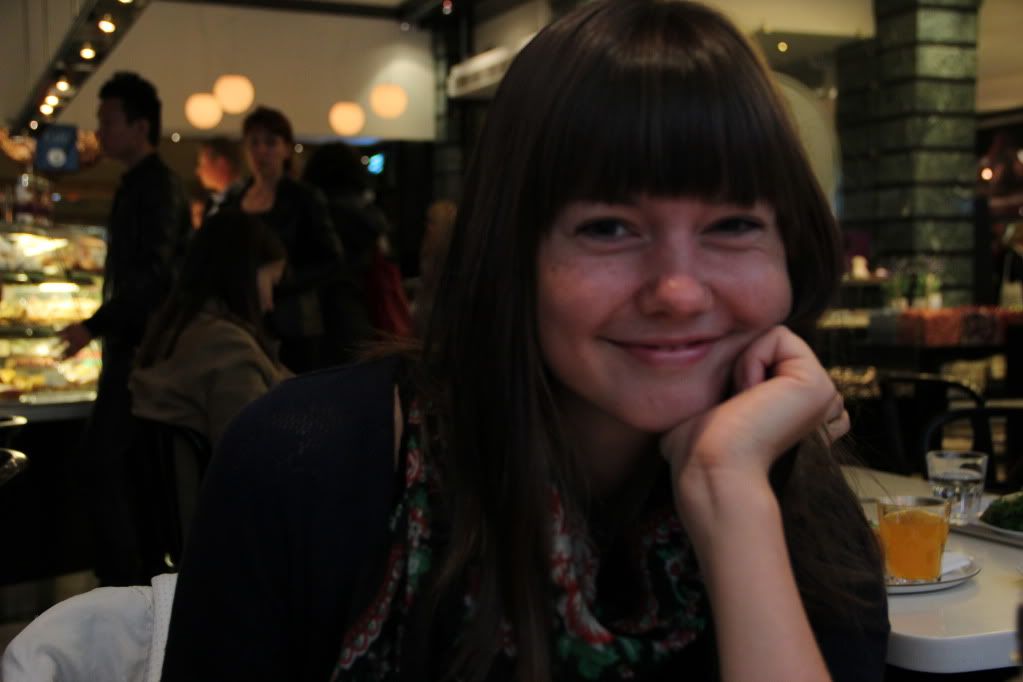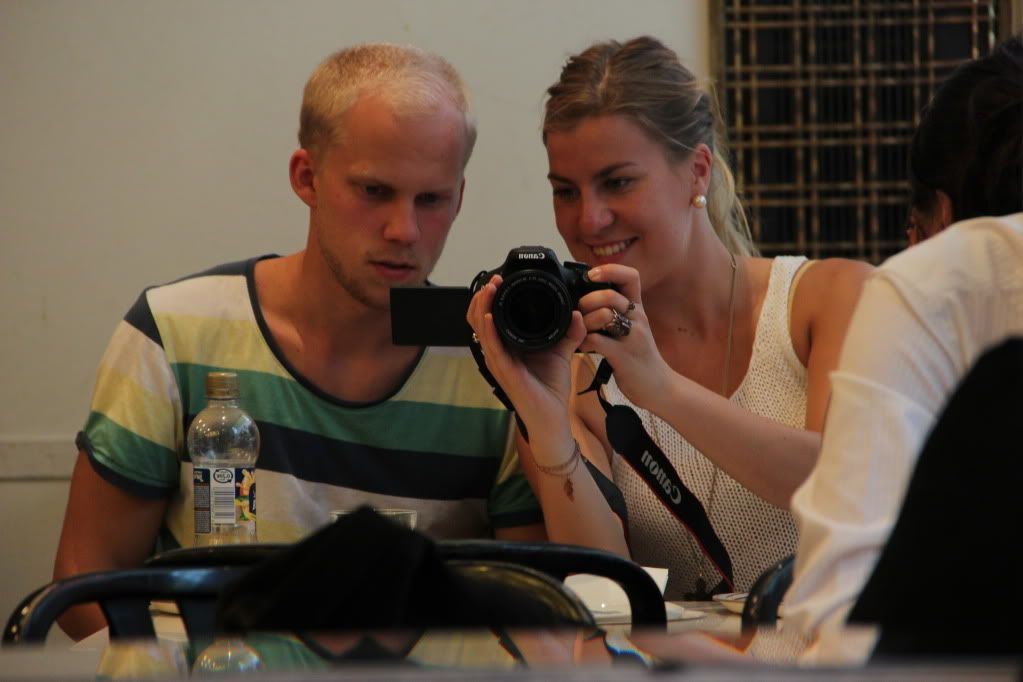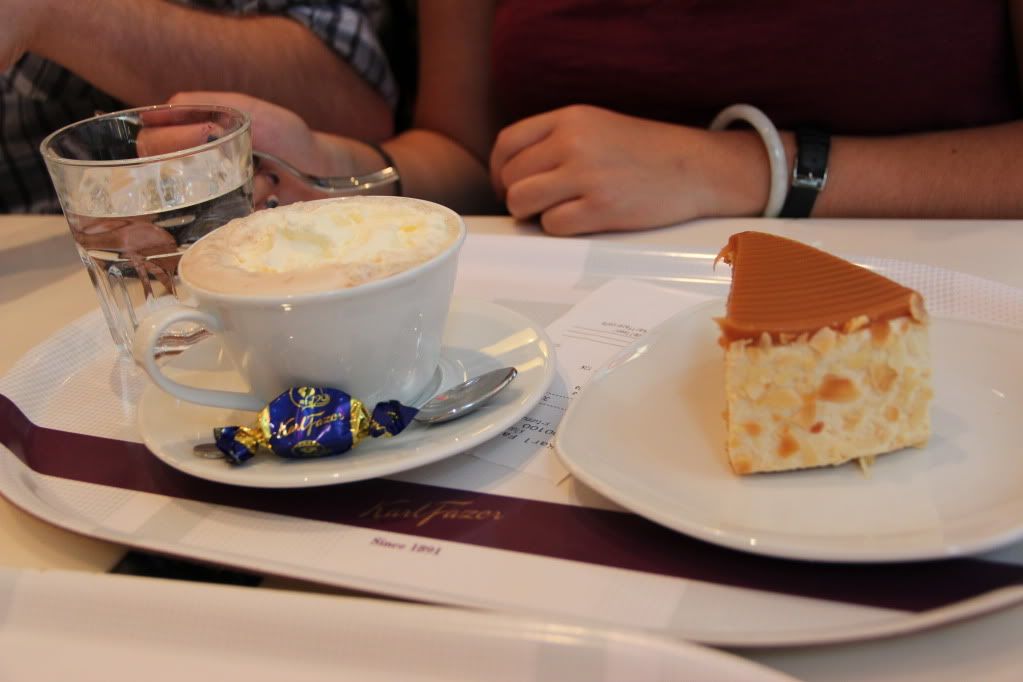 Yummy!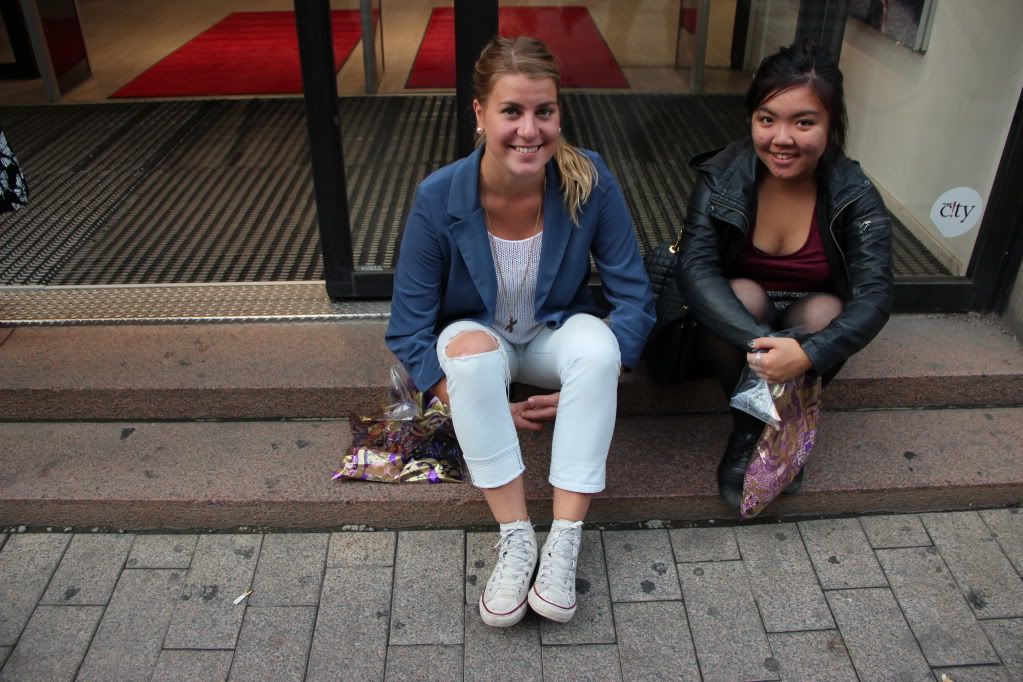 After a tasty and traditional Finnish, Fazer cafe, moment the guys wanted to do a little more shopping.
Interesting how they wanted to spend their last hours searching for clothes and yet again: not buying anything. I do not intend to go shopping with them in the future unless I get paid. I'd rather learn how to play the didgeridoo. But that would actually be pretty cool. (We were practicing the technique one day at work, when a lovely Mr. Matt came by who told us he knows how to play it! The technique is actually super difficult. Try breathing out with your mouth and breathing in at the same time with your nose. Crazyyy.)
It was time to head off to the airport and say buh-bye after the 2week awesomeness in Finland.
In the evening we still went for dinner with Eve and Hilla to an amazing Nepalese restaurant!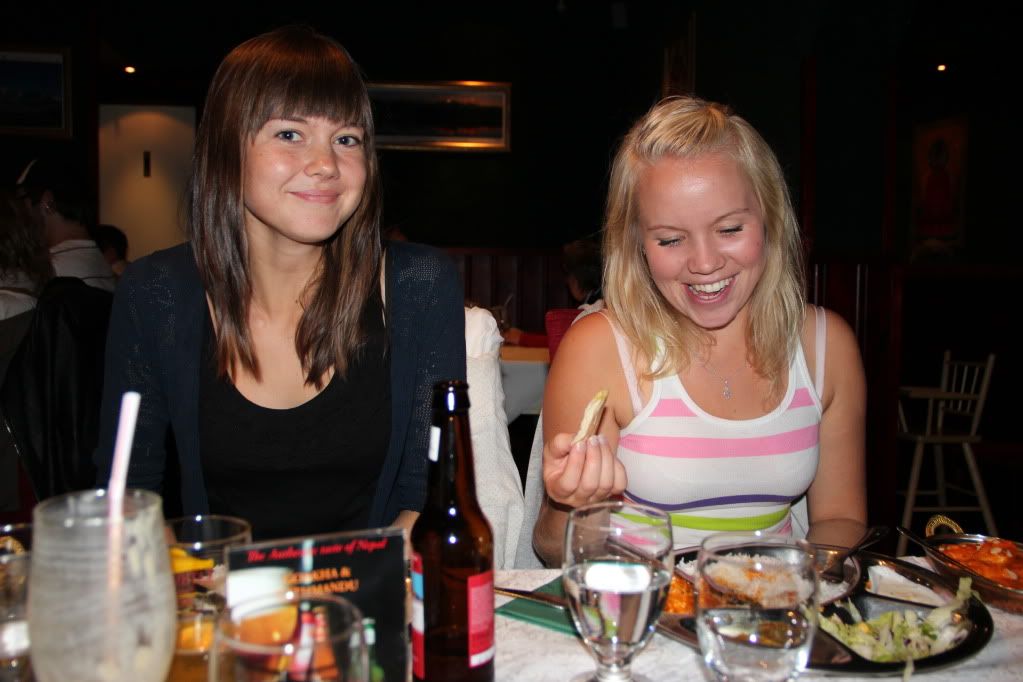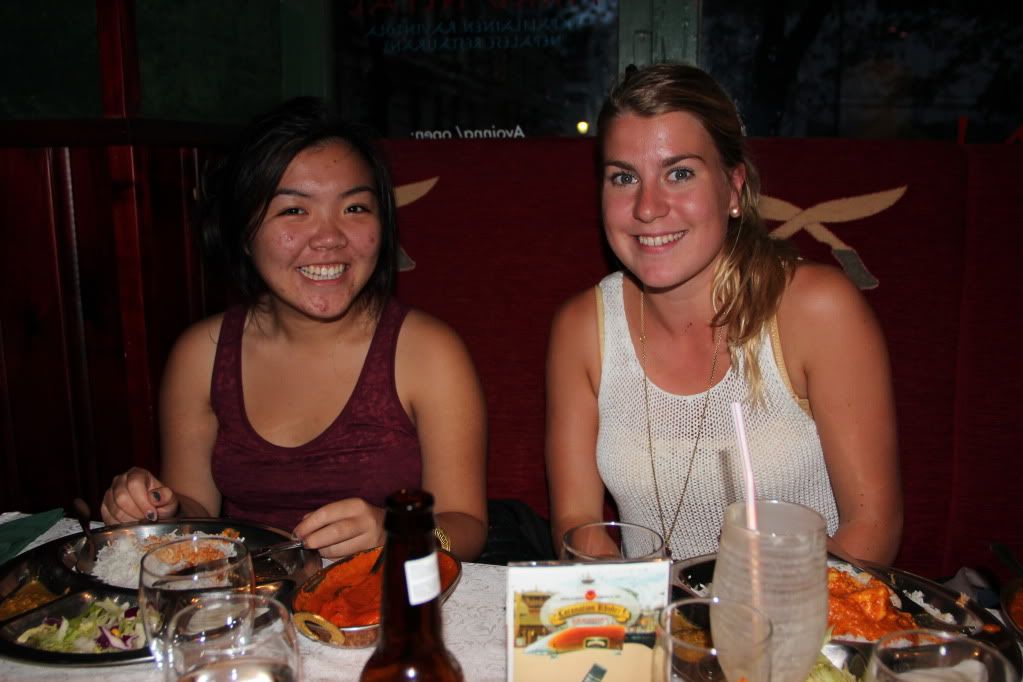 The restaurant is on Annankatu but I can't remember the name! They make supersupersuper lekker as in tasty food. A highly suggested place to eat out in Helsinki. The restaurant is on the Kamppi end of Annankatu, near the Fressi -gym. YUM!
We ended the day with watching a girly movie accompanied with ice-cream. I guess the movie wasn't that mindblowing as I have no memory what so ever about the title, or what happened...hmm.
but...
the next morning, before heading off to the airport to catch our flight...Karen and I did something we thought the guys, Jonah and Inkku, would be jealous of. ;)
xo
Linda