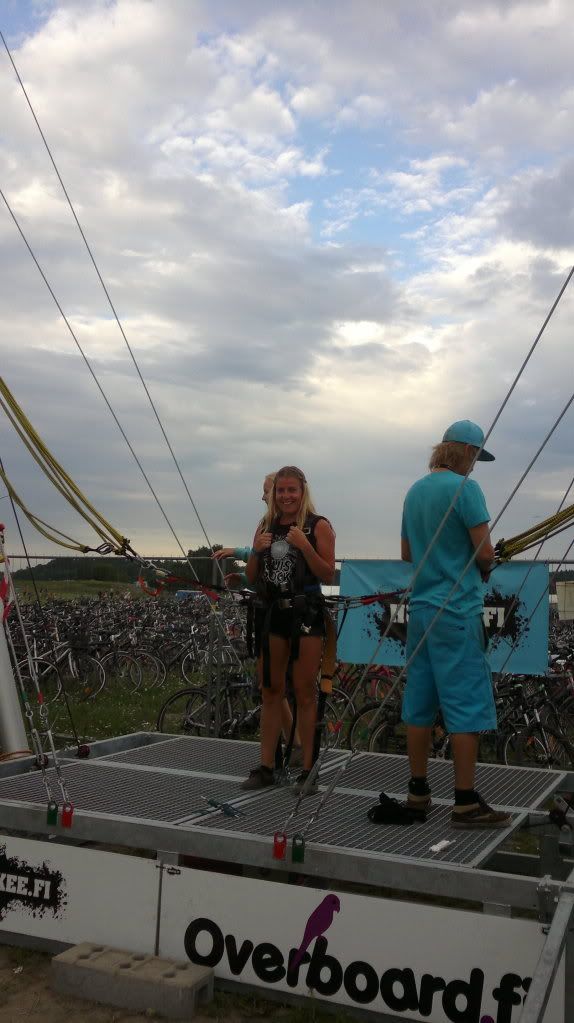 As if
Ruisrock
wasn't enough as a new experience...
(Ruisrock 2011 post here)
I got the opportunity to try out this cool summer hit of 2011!
Benji's are "sooo last year" - now it's time for the catapult and going up instead of down.
I wonder if I would have the courage to try a benji, though. The catapult didn't seem as hardcore and was more my style. ;-)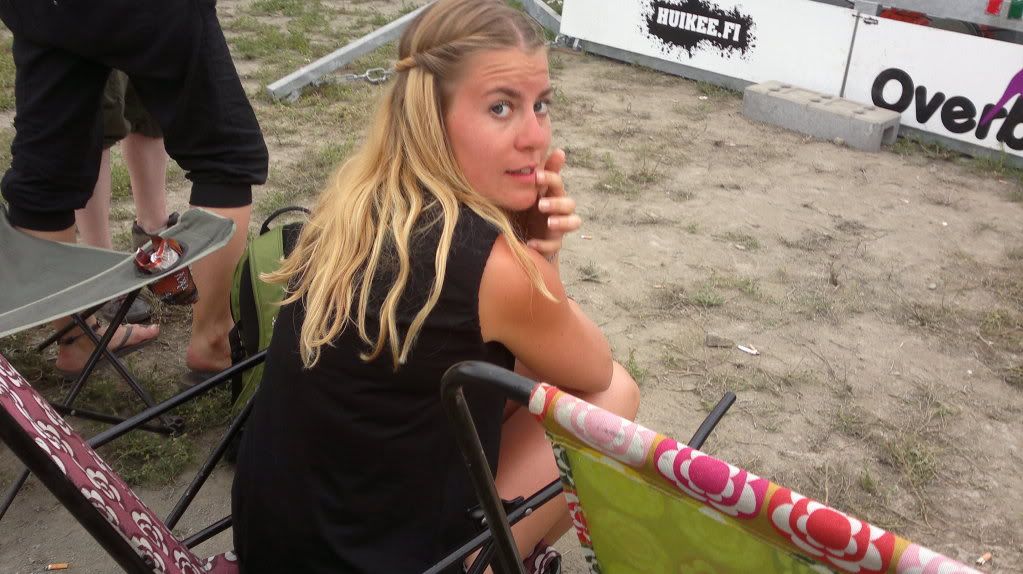 Excited!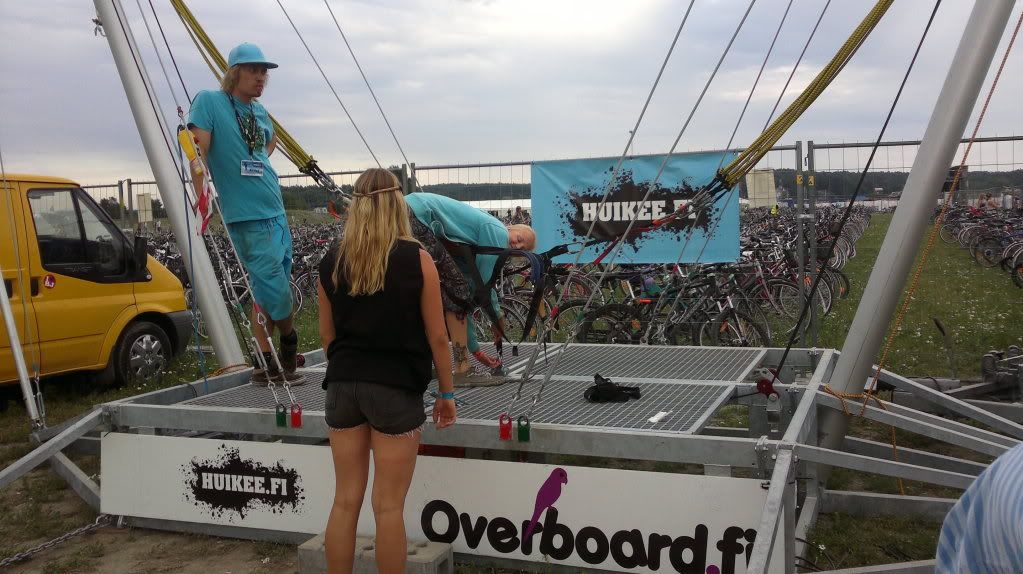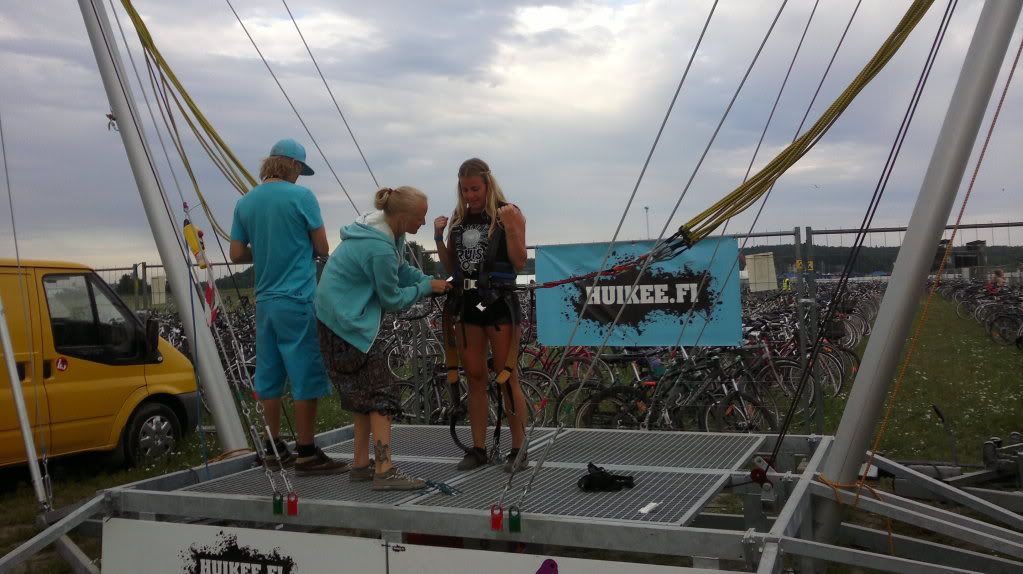 "Benji-hypyt ovat jo arkipäivää, nyt hypätään ylöspäin!
Suomeen on rantautunut kauan kaivattu ja maailmalla mainetta niittänyt huikee ihmis-Linko. Ammattitaitoisen henkilökuntamme avulla pääset ylittämään itsesi 100 prosenttisesti ja hankit ikimuistoisia elämyksiä ja fiiliksiä. Hauskanpitoa ei ole unohdettu, sillä ohjelmistossa on mukana myös huikeita bileitä, loistavaa seuraa ja yllätyksellisiä kilpailuja.
Linko sopii kaikille, vauvasta vaariin! Pienempien lasten kanssa kannattaa tulla kysymään lisää. Alle 15-vuotiaat huoltajat luvalla.
Lingossa hyppääjä asettuu hyppytatamille ja valjaat kiinnitetään. Lingon voimakkuutta voidaan säätää kumiköysien avulla, joten voit itse vaikuttaa miten kovaa ja korkealle mennään! Jännitys viimein palkitaan kun linko ampuu hyppääjän taivaalle noin 20 metrin korkeuteen. Lingossa voit nauttia adrenaliinin tunteesta tai haastaa itsesi maailman suurimmalla backflipillä. Lisäksi hyppääjä saa mahdollisuuden ikuistaa riemun kiljahduksensa HD-laatuisella videolla."

I have no idea how to turn videos, so turn your head 90degrees and enjoy!
Huikee.fi
tours around many festivals and happenings this year letting you experience the human catapult. Be sure to test out what kinda adrenaline rush you get.
Just a hint - if you wanna spin around in the air; don't be scared to do it on the first bounce. It might be too late after. As you can see, I had my troubles. Was in shock. ;-)
And oh gosh I was shaking after! So much speed, so much energy, so much excitement, a great view and so much fun.
Experiences!
<3
Linda
ps.
I dared to take out my phone during The Prodigy to take some video. Mosh in that pit, oh yes!